Deutschland
Regular price
Rs. 18,990.00
Regular price
Rs. 22,999.00
Sale price
Rs. 18,990.00
Unit price
per
Sale
Sold out
Share
Features

This Tattoo Kit is Quality Assured and Certified at 5 Star by www.thetattoopedia.com
Deutschland Blue Leader Liner a professional coil machine with very resolution copper coil
Deutschland Single Coil Brass Frame Shader Machine fitted with high-resolution coils, low vibration, Excellent performer. Both machines come with a two-year warranty Limited on Coils.
Tattoo Gizmo Advance Rainbow Power Supply and 5, 1oz Dynamic Brand Inks and Grey Wash 3 Tone Set.
Tattoo Gizmo One Year Warranty on This Products contact +91 9711628289 for Service.
Tattoo Gizmo is well established and a pioneer in all kinds of tattoo supplies in India
Specification

Deutschland Tattoo Machine:
Warranty: Two Years
Machine Type: Copper Coil Machine
Frame: Special Alloy absorbs vibration yet is lightweight
Noise: High Noise, Very Low Vibrating, and No Heating.
Performance: Efficient, stable
Operating voltage: 5-12V
Start voltage: 5-7V
Net weight: 220 G

Rainbow Power Supply:
Warranty: Six Months
Gizmo Branded Rainbow Power Supply
Body Change color as you increase the voltage, Easy to operate a true
professional power supply
LED Screen
SNMP Based power supply with 2.5A output
Digital display
Specially designed for Rotary machine
View full details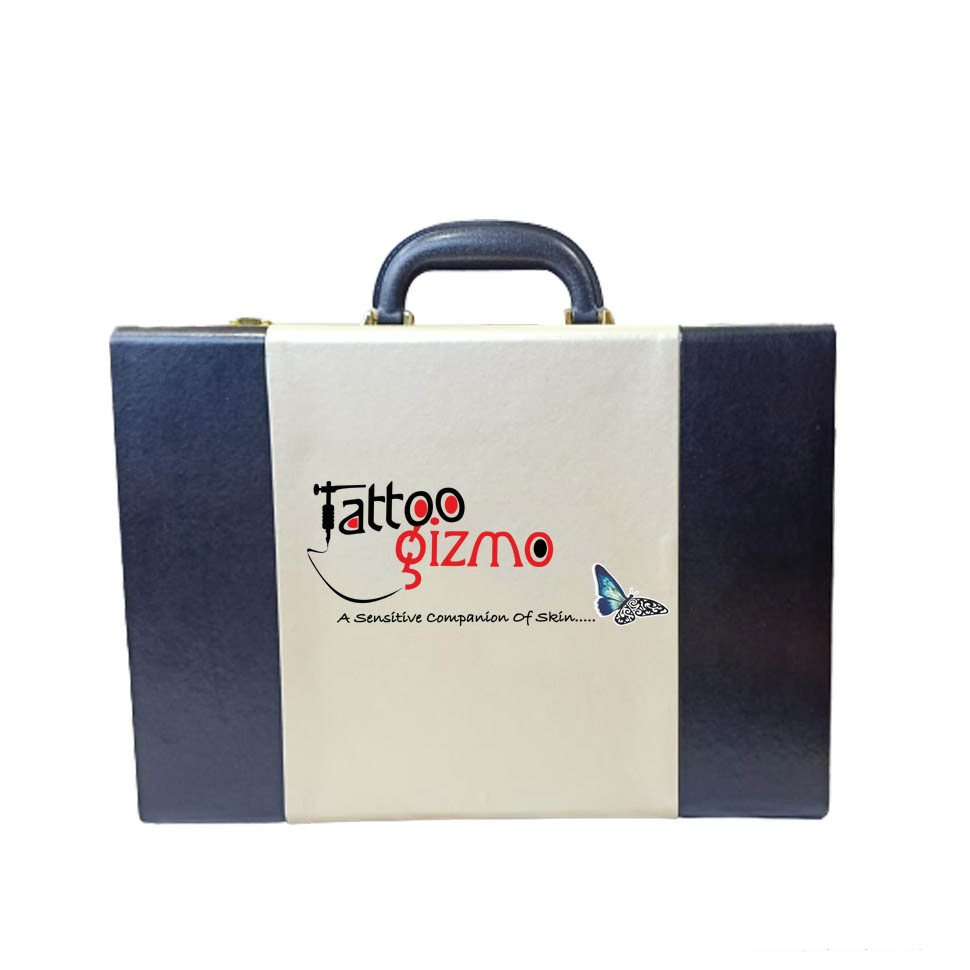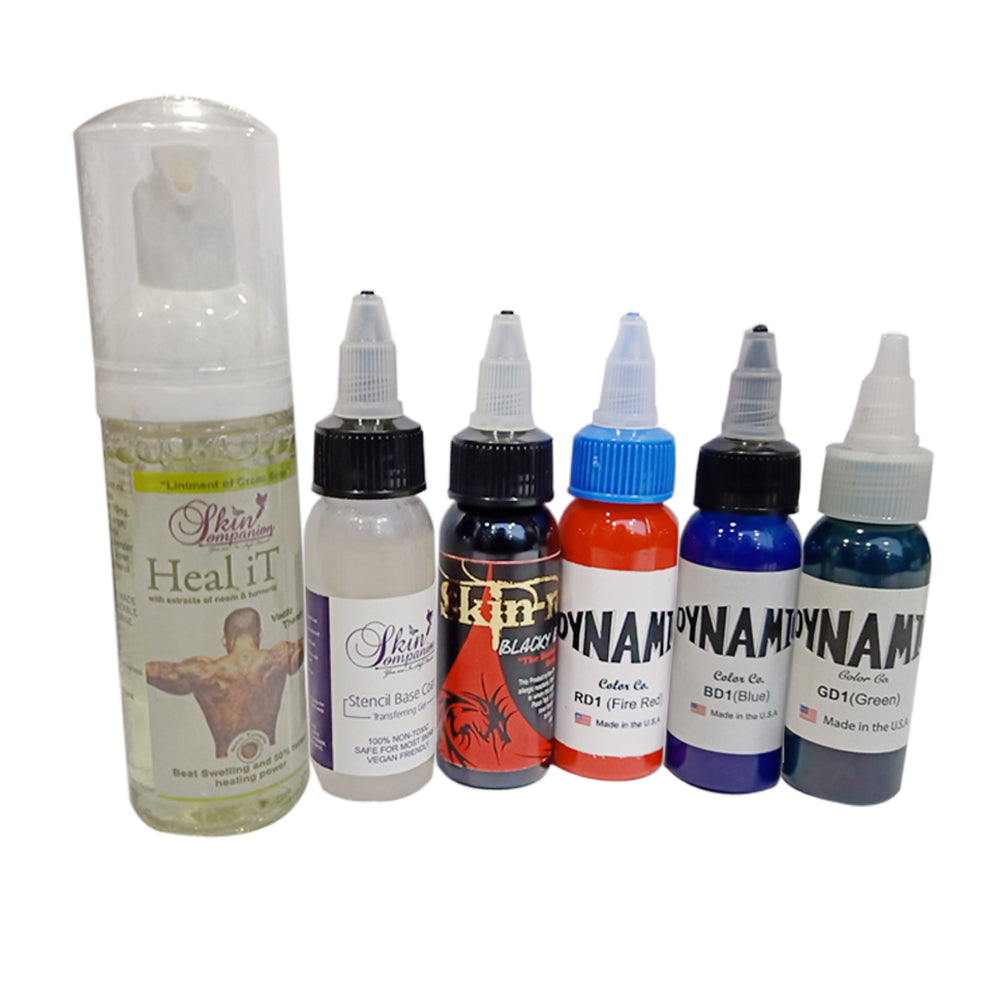 Description
Tattoo Gizmo "Deutschland" range of machines are amazingly lightweight Machines designed in Germany by veterans of the tattoo industry, lightweight still powerful enough to support you with any art you want to work on. One Machine is a must for each parlour. Each machine is individually numbered and comes with a Certificate of Authenticity and 2 Years Limited Warranty on coils.
• Traditional high resolution 10 Rap copper Coil winding is done by specialists
• Machine starts at as low as 5 volts, works for long hours without heating up
• Coated Alloy Frame designed and custom made by Deutschland warranted against rust
• Machine comes with Certificate of Authenticity and 2 Years Limited Warranty on coils
• An actual professional tattoo machine best suited for low-budgeted professionals
The Kit comes with Professional Deutschland Coil Tattoo Machines, the Professional level machine comes with a two-year warranty, Both Machines are professional and excellent performers.
The Kit comes with a Tattoo Gizmo Professional Rainbow Power Supply.
The Kit comes with Grey Wash Ink, which allows you to do the Black Grey Soft Shading Work
Excellent Quality combination for Professional Who are beginning their carrier
Deutschland Blue Leader is a Great Lining machine fitted with 10 RAP High-Resolution Cooper
winded coils fitted in coated Iron Frames
Deutschland Single coil is a professional Shading coil machine fitted with 12 RAP High Resolution
Copper Winded coils fitted in the copper frame
Deutschland Professional Coil Machine Kit,5 Colour, Tattoo Gizmo 5 Star Quality Certified
Product Including:
Kit Box (L)-1pc, Deutschland Blue Leader Liner Machine-1pc, Deutschland Single Shader Machine-1pc, Rainbow Power Supply-1pc, Needles Mix Box-50 pcs, Blacky Black 2oz-1pc, Blacky Grey Wash 2oz Skin Ink-1 pc, Colour 5 1oz (Red, Green, Blue, White, Yellow) Skin- Ink / Dynamic Brand-5 pcs, Kit box of Grip and Tips, with 2 Self Locking Grips-2 pcs, TG Foot Switch Set-1 pc, Tattoo Tracing Thermal Papers -3pcs, Thick A4 Practice Skin TG-4 pcs, A & D Pouch-10pcs, Stuff 1oz-1pc, Heal -It 50 ML - Skin Cleaner While Making a Tattoo-1pc, Ink Trey Large-1 pc, Gloves-4 pcs, Disposable Table Sheets-2pcs.