Dynamic
Regular price
Rs. 3,000.00
Regular price
Sale price
Rs. 3,000.00
Unit price
per
Sale
Sold out
Share
Features

● Dynamic Tattoo Ink Triple White 8oz bottle
●These long-lasting tattoo inks are pre-dispersed, so you they are ready-to-use on arrival. Used to blend to create washes.
● Dynamic Tattoo Ink remains top dog because the pigments are easy to work with and always consistent.
● Made From High-quality pigments
● Easy-pour bottles with a twist-off cap for maximum convenience.
Specification

● Brand:- Dynamic
● Ink Color:- White
● Package Information:- Bottle
● Paint Type:- Tattoo
● Item Volume :-8 Fluid Ounces
View full details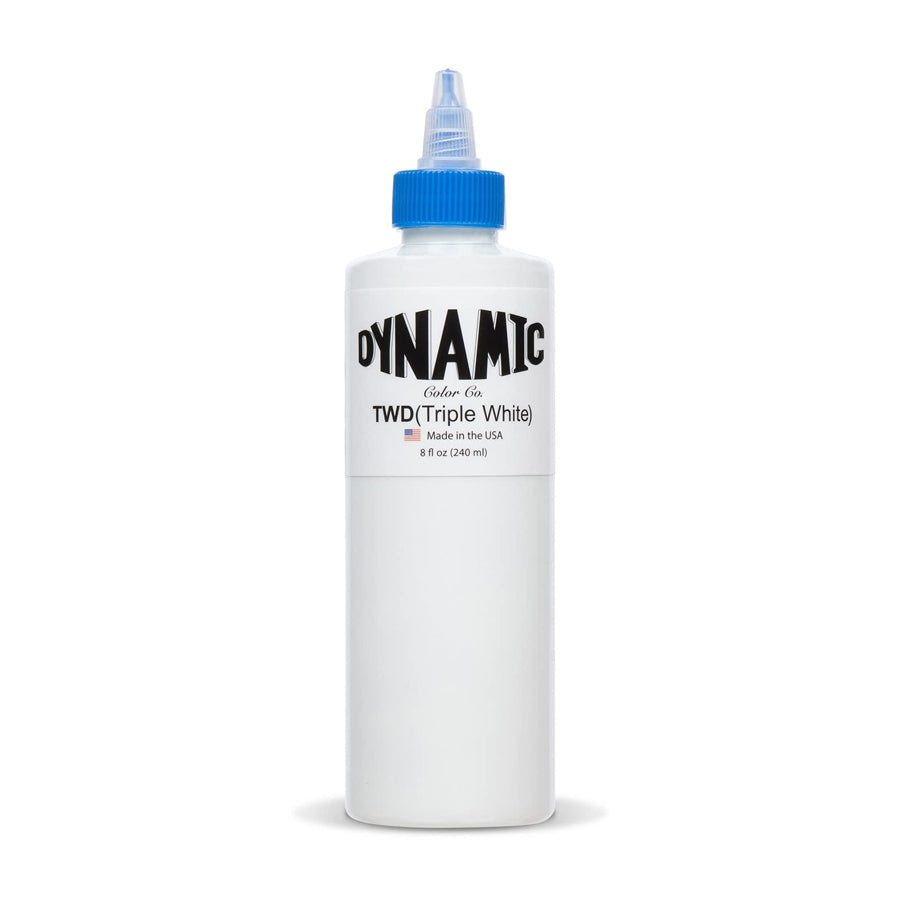 Description
Tattooists around the globe turn to Dynamic premium ink due to their ease of use and consistent pigments. Their wide range of performance colors are ultra-versatile The ink comes pre-dispersed, so you can put it to good use right away. It goes in the skin smooth and easy, and heals to a beautiful, bold finish every time
Professional Quality Pre-Dispersed Inks:

 Proudly made in the USA, Dynamic Color provides premium quality tattoo ink with the most impressive pigment content in the business. Noted for its smooth flow rate, our inks are up to piece — from precise detail work to outlining and shading

Authentic and Hygienic: 

We're aware of the large volume of fraudulent products on the market, which is why all Dynamic Color inks arrive in crystal clear PET bottles with a Dynamic logo anti-counterfeiting coating. Even our heat seals, which secure your sterilized product, hold the Dynamic Color stamp of approval. 

Bold, Bright, Long Lasting Colors: 

Every artist deserves high-quality tattoo ink. Available in an expanded range of 30 colors, our high-pigment inks can be mixed to create your own custom blends. 

Vegan and Never Tested on Animals: Dynamic Color products contain zero animal products and are never tested on any furry friends. Our tattoo inks are safe on the skin, better for the environment, and ultimately preferred for your overall health.