Tattoo Gizmo
Regular price
Rs. 14,500.00
Regular price
Rs. 16,000.00
Sale price
Rs. 14,500.00
Unit price
per
Sale
Sold out
Share
Features

This Tattoo Kit is Quality Assured and Certified at 3 Star by www.thetattoopedia.com
Stature 3.5MM Motor Based Silent Rotary Tattoo Machine fitted with 10,000 RPM Motor
The Rainbow Power Supply is one of the most accurate Professional Level Power Supply from Gizmo
1oz Inks Black, Red, Green, Blue 50 Long Needles, Practise Skins tracing papers, etc Included in the set
Tattoo Gizmo is well established and a pioneer in all kinds of tattoo supplies in India
Tattoo Gizmo 6-Month Warranty on all products contact +91 97116 28289 for Service
This kit has everything you need to start Making a tattoo
Specification

Stature 3.5MM Rotary Tattoo Machine:
Warranty: Six Months
Machine Type: Motor Based Machine
Motor: 10000 RMP
Frame: Coated soft Metal
Noise: No Noise, Very Low Vibrating and No Heating.
Working: Machine are tuned for all type of work, lining or shading
Performance: Efficient, stable
Operating voltage: 5-10V
Start voltage: 5-7V
Net weight: 135 G


Pro Series Rainbow Power Supply:
Warranty: Six Months
Tattoo Gizmo Pro Series Rainbow Power Supply
One will be running at one time.
High Quality and stable circuit board
SNMP Based power supply with 2.2A output
Digital display
Support both coil and rotary machine.
View full details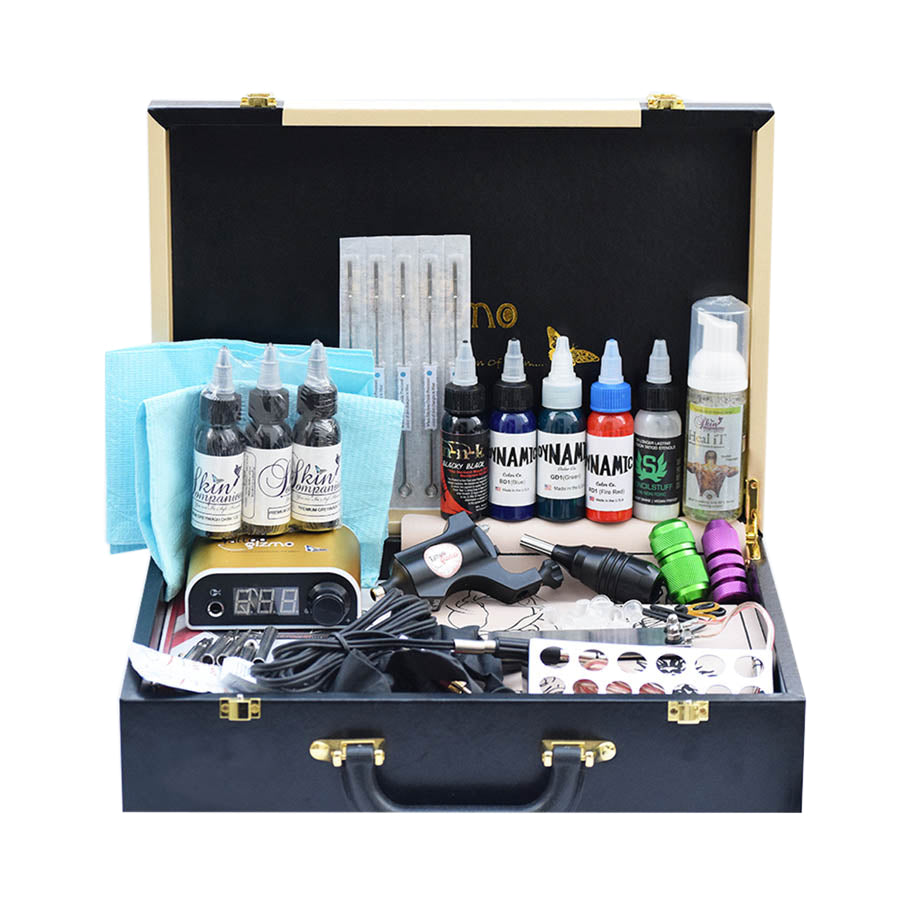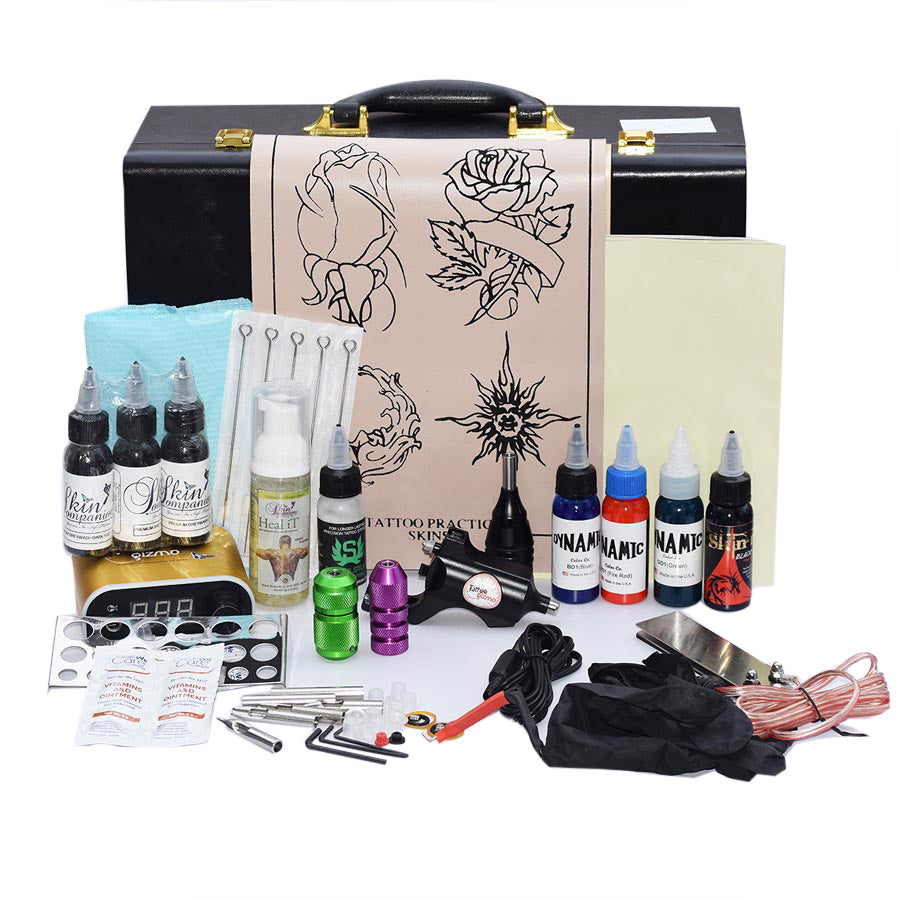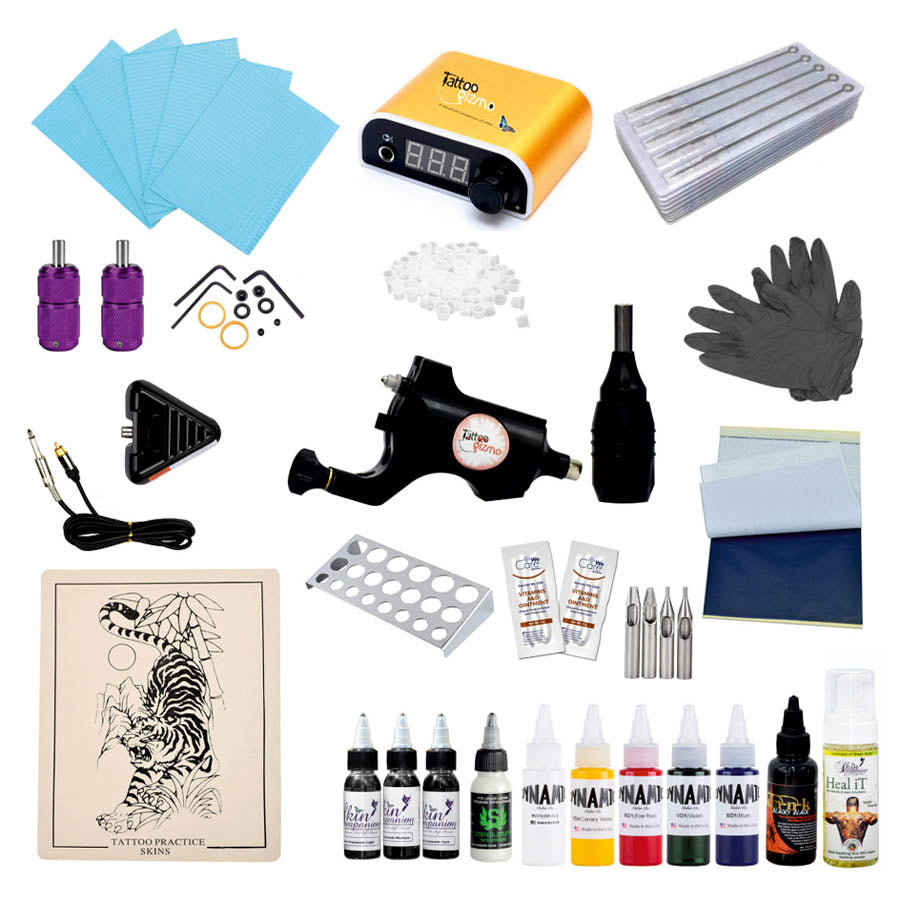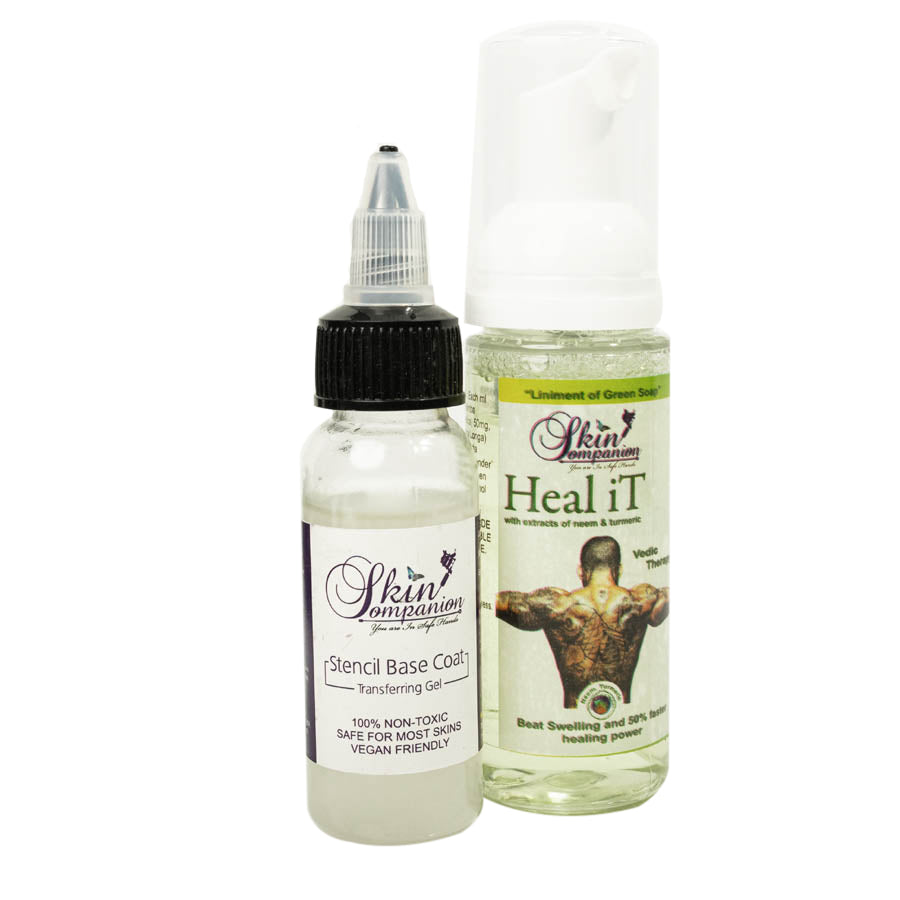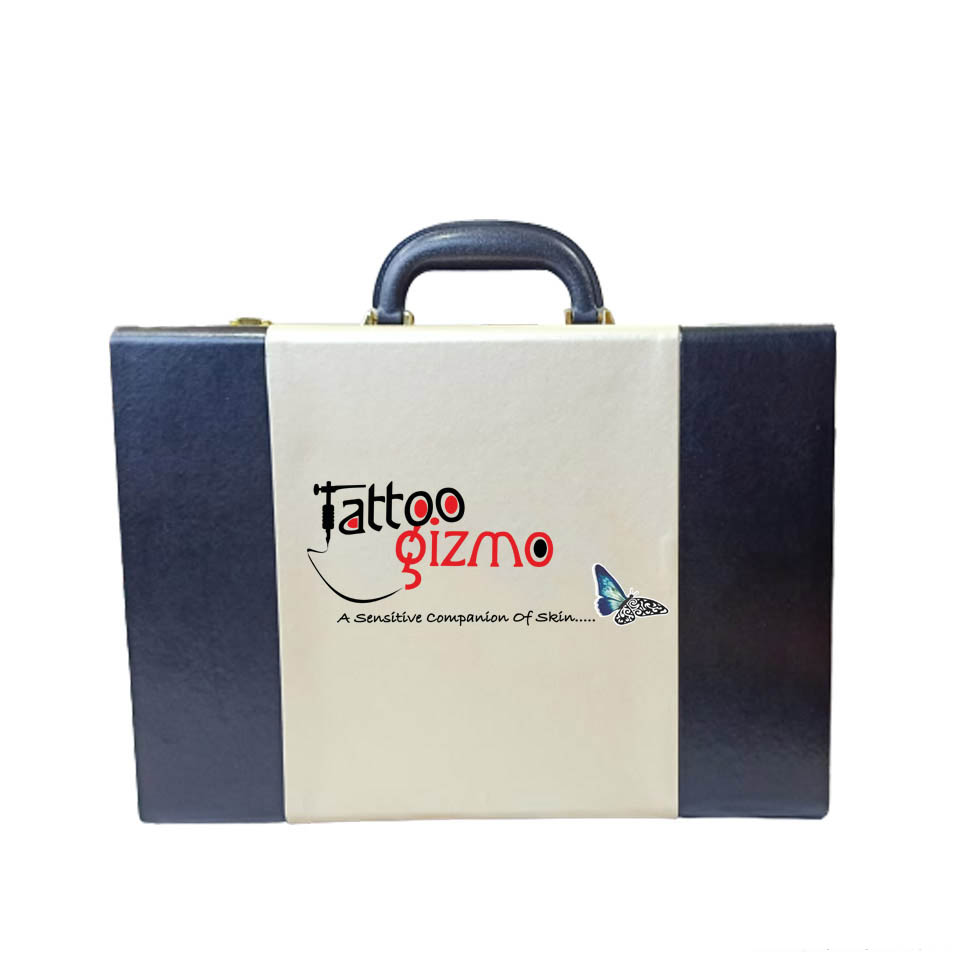 Description
The Kit includes Stature 3.5MM Rotary Machine from Tattoo Gizmo, Motor Based tattoo machines are noise-less and vibration free, which helps focus your art.
Tattoo Gizmo Pro Series Rainbow Power Supply is High Quality and stable circuit board, with 6 Month Warranty Period.
A Professional 3 tone Grey wash set is included with the kit which allows you to experiment with grey wash tattoos.
Specially designed for aspiring beginner Artists, who have a creative imagination to try their skills in the tattoo industry.
This kit has everything you need to start Making tattoos, 4 Inks, 50 Needles along with other accessories required to start making tattoos.
Products Including:
Kit Box (M)-1pc, Gizmo Stature Pro Rotary Machines-1pc, Gizmo Rainbow Power Supply (Tattoo Gizmo Brand) -1pc, Tattoo Gizmo Blacky Black 1oz-1pc, Colour 3pcs, 1oz (Red, Green, Blue) Skin- Ink / Dynamic Brand-3pcs, Skin Companion Grey Wash set of 3 different tones-1pcs, Long Needles Mix-50pc, Foot Switch Flat Kit-1pc, Clip cord-1pc, Thick A4 Practise Skin TG-2 pcs, A & D Pouch-5 pcs, Gizmo Stencil Gel 1oz-1pc, Grip Aluminium Screw -1pc, Steel Tips-4 pcs, Tattoo Tracing Thermal Papers -2 pcs, Heal -It 50 ML - Skin Cleaner While Making a Tattoo-1pc, Ink Trey (S)-1pc, Gloves-4 pcs, Disposable Table Sheets-2 pcs, Ink Cups + L key-1pc.