InkJet
Regular price
Rs. 12,000.00
Regular price
Sale price
Rs. 12,000.00
Unit price
per
Sale
Sold out
Share
Features

Getting Started
• Take the printer out of the box and keep the instruction guide.
• DO NOT power up the printer until you have filled the ink tanks.
• Put gloves on to avoid staining your hands.
• Open the cover of the printer for all four ink tanks. Remove dispensing caps from all 4 colors Epson ink bottles.
• Open the InkJet Stencil Ink and pierce the foil seal with a pin or small pointed object. Place Epson dispensing cap on the InkJet Stencil bottle over the foil with black rubber washer in place.
• Dispense the ink in all four tanks with the intention of distributing it evenly, 1 oz in each tank. Each ink tanks has a mating dispensing cap that connects to the port to minimize spillage. Four ounces will not fill all tanks but will print about 3,000 stencils.
• Plug in the printer and turn it on and initiate the startup process
• Connect the printer to your internet network You can send files to the printer from your wireless device over the WIFI network. Connect the printer to your computer with a USB cable if your computer has a USB port. USB Cable is not supplied with the printer
• Start printing stencils.
Specification

One 4 oz bottle of patented methyl violet formula for printing InkJet Stencils. Two bottles are needed to fill all four tanks on a new EcoTank printer. 4 ounces will print approximately 3,000 stencil.

• Any Epson EcoTank Printer: ET-2550, ET-2750 or any other. (PRINTER NOT INCLUDED)

• You must use a new printer.(CAN NOT USE AN EXSISTING PRINTER)
View full details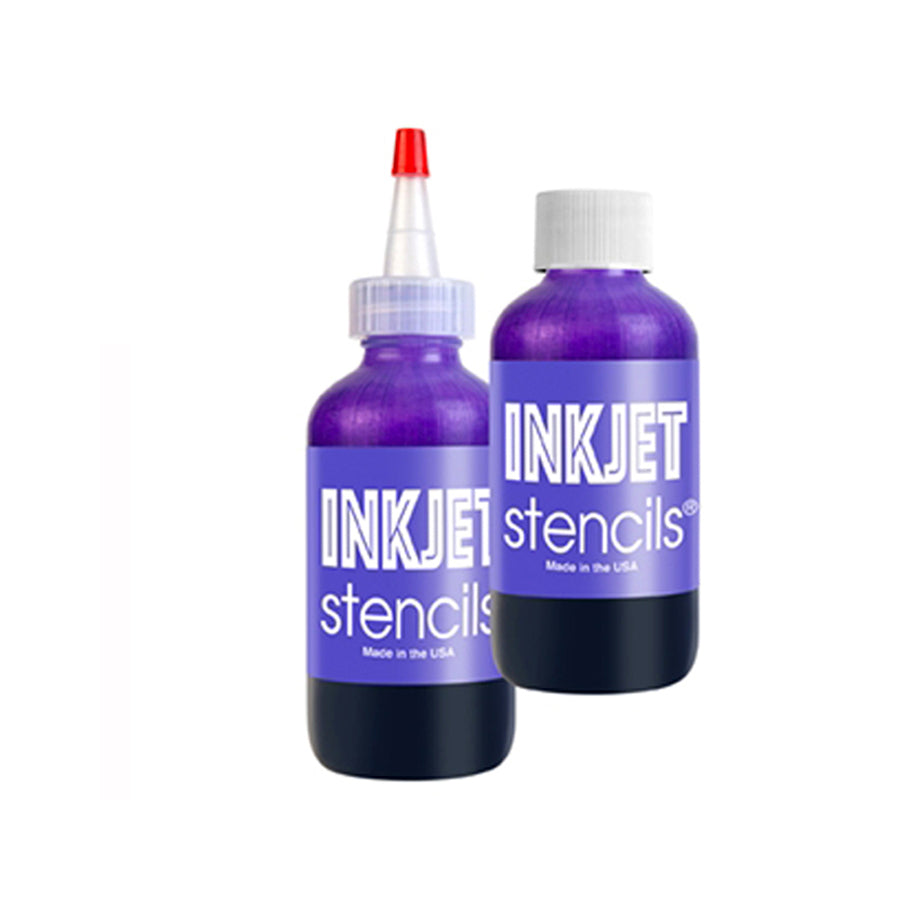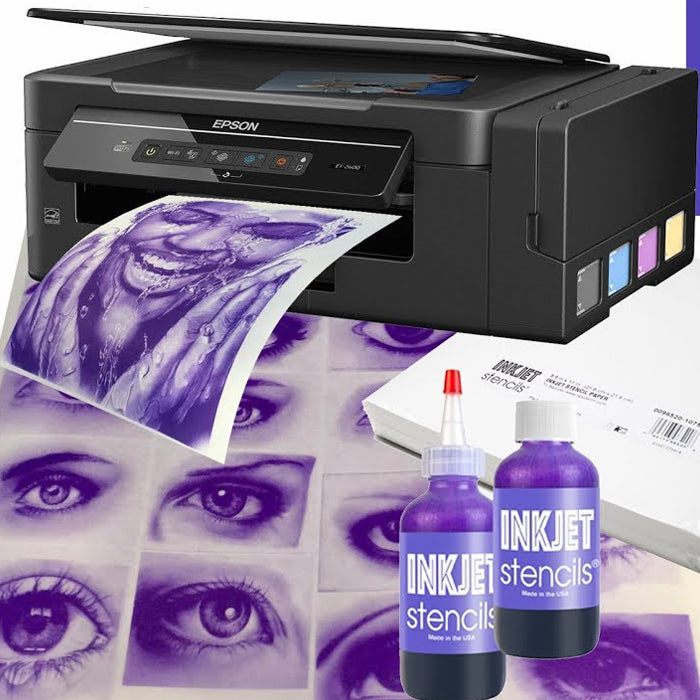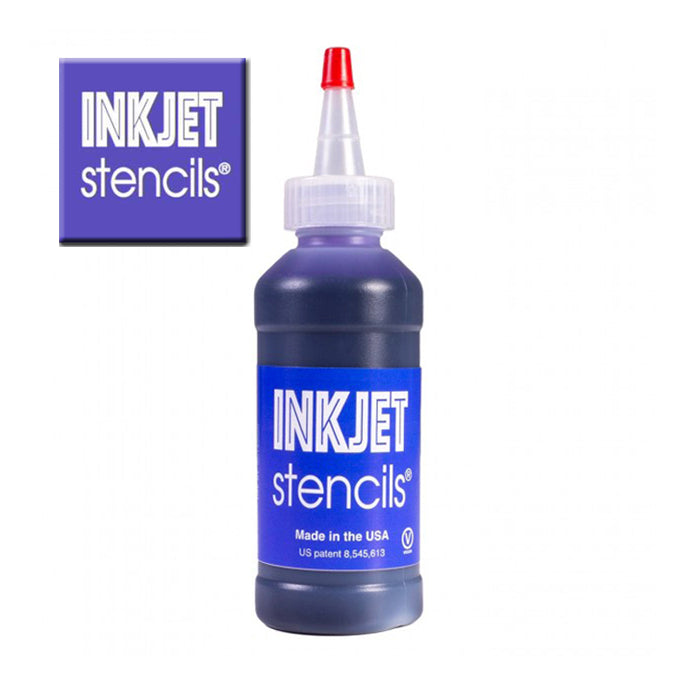 Description
InkJet Stencils are less than half the price per printed page compared to traditional carbon paper stencils
Up to 5,000 dpi resolution compared to 300 dpi for traditional carbon paper stencils