INOX
Regular price
Sale price
Rs. 600.00
Unit price
per
Sale
Sold out
Share
View full details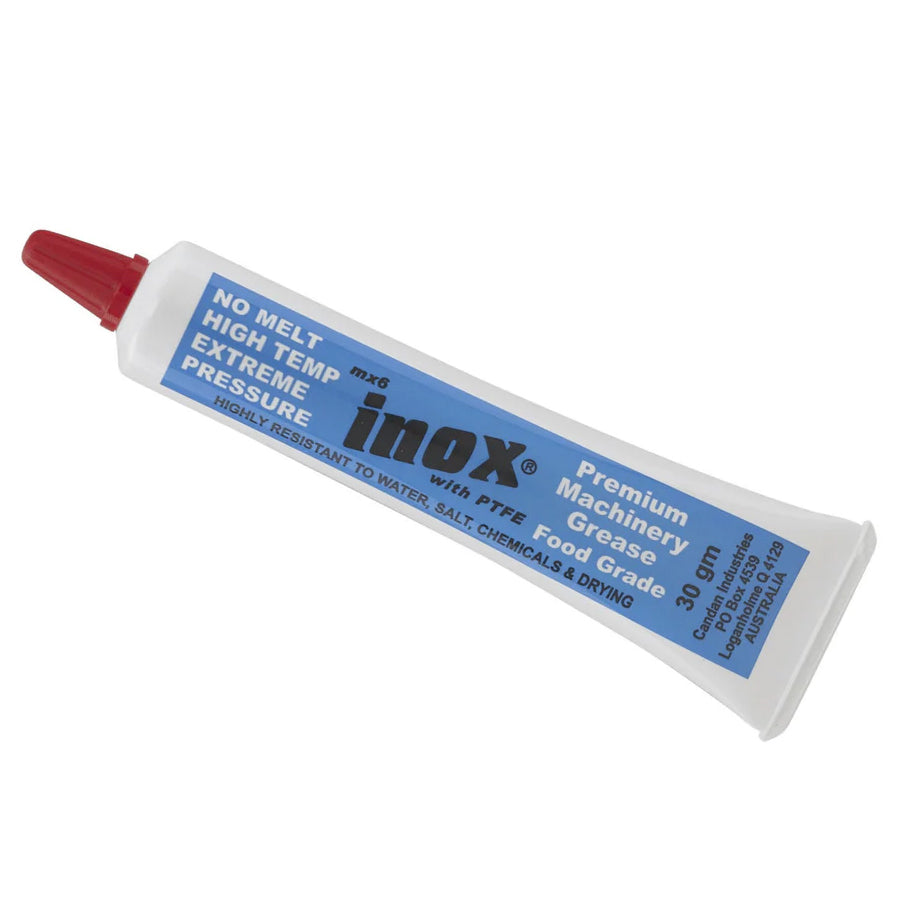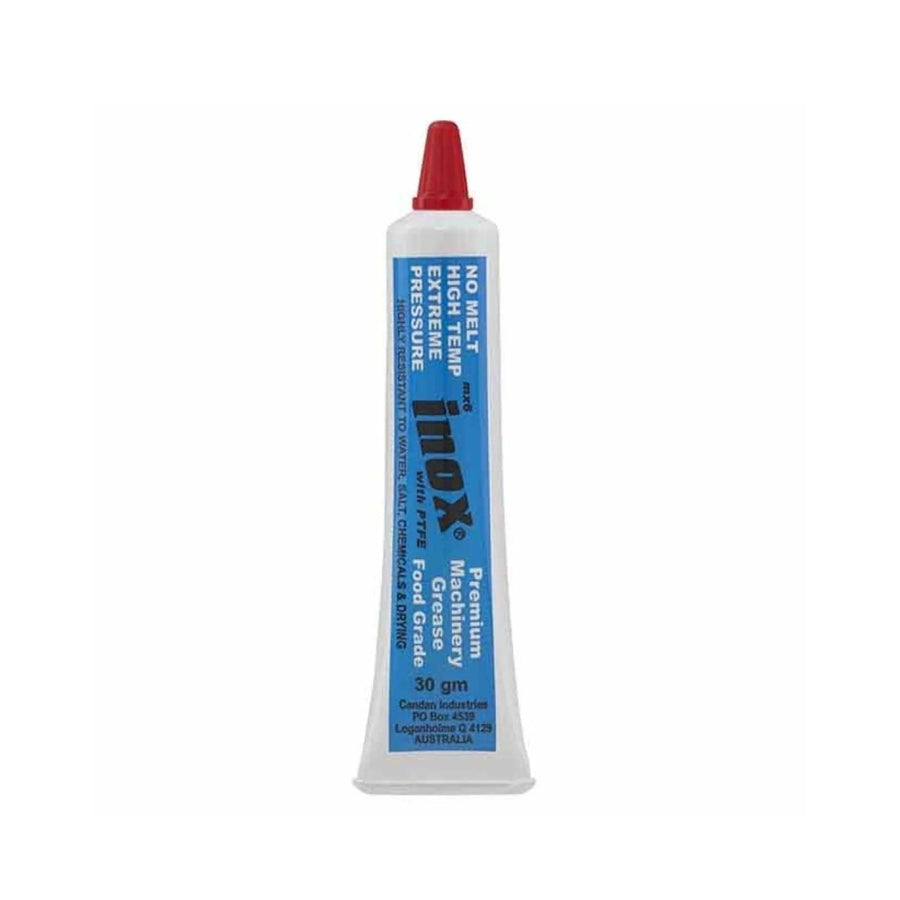 Description
INOX MX6 is a synthetic PAO base extreme pressure grease that uses an organoclay thickener formulated to give premium performance and food-grade purity. This grease is composed entirely of ingredients that meet the requirements of section 178.3570 of the US FDA regulations and have been cleared for use within registered establishments by the US Department of Agriculture and will not deleteriously affect meat, and meat products, or any food products.
INOX MX6 is a smooth light tan grease made from polyalphaolafins and a special bentone thickener. It contains additives to protect against corrosion and oxidation. It has a temperature range of -30 C to an extremely high temperature. The Dropping point of MX6 is >300 degrees Celsius. Operating temperatures will vary depending on the application, usage times, and temp variance.
INOX MX6 is safe on rubber, and is ideally suitable for all plumbing O-rings & seals, Food machinery O-rings & seals, Pneumatic control valve O-rings & seals, Diving gear O-rings & seals, anywhere rubber or synthetic O-rings and seals are used.
Polytetrafluoroethylene (PTFE) is a premium grade anti-friction medium that increases lubrication between the contact surfaces. This reduced friction environment also lowers operating temperatures and extends life.