Intenze
Regular price
Rs. 1,500.00
Regular price
Sale price
Rs. 1,500.00
Unit price
per
Sale
Sold out
Share
Features

● Intenze Cleanze Concentrate
● Add Concentrate to 1 Gallon of Water to Use as a Skin Prep Solution
● Cools the Skin & Reduces Redness While Tattooing
● Made in USA

Specification

● Size: 12oz
● Color: Cleanze Concentrate
● Brand: Intenze
● Material: Pigment
● Manufactured: Intenze
● Product Type: Tattoo Ink
View full details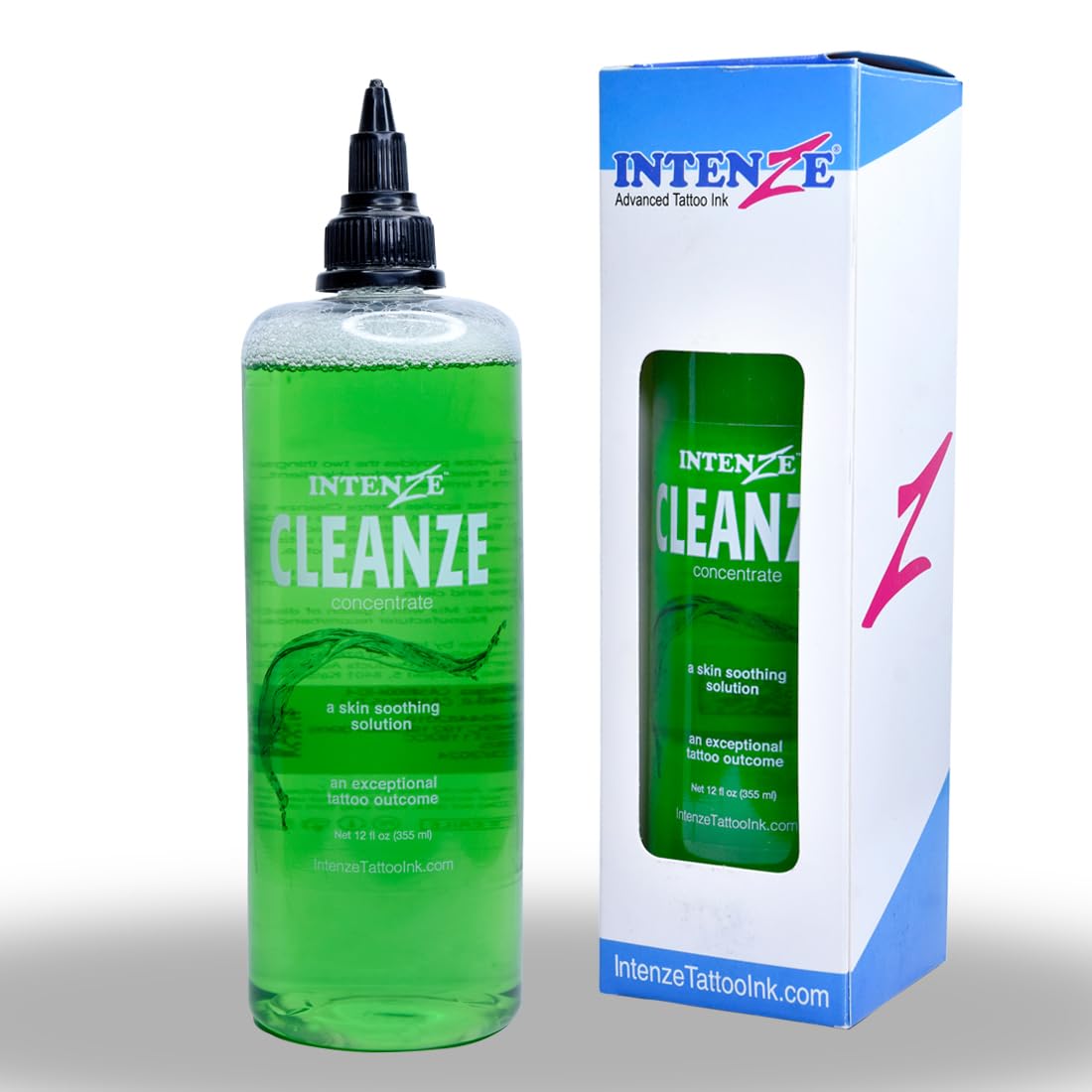 Description
Intenze Cleanze Concentrate is an antibacterial skin cleanser that reduces redness and cools down the skin during the tattooing process.When an Artist Applies Intenze  Cleanze To a tattoo In progress the clients gets a wave of Cool, revitalizing freshness In the Affected Area.It perfectly binds impurities and easily removes excess color and blood .It is also Alcohol free so you can reduce irritation while keeping your client comfortable and clean. Nothing cleans tattoos better than this antiseptic tattoo cleaning cleaning solution, formulated with 30 years of experience.
It has a pleasant menthol scent and a cooling effect that your clients will definitely appreciate.
DIRECTION OF USE: Mix with 1 gallon of Distilled water Shake Well .Manufacturer recommends Skin Patch test.
DISCLAIMER: 
Attention: Alcohol free antiseptic tattoo  cleaning Solution.
For External use Only.
Do not Use in or near Eyes.
Do not Drink.
Keep Away from children.