Tattoo Gizmo
Regular price
Rs. 12,500.00
Regular price
Rs. 15,000.00
Sale price
Rs. 12,500.00
Unit price
per
Sale
Sold out
Share
Features

This Tattoo Kit is Quality Assured and Certified at 3 Star by www.thetattoopedia.com
Gizmo Nova 3.5MM Pen Tattoo Machine comes fitted with a 10,000 RPM Motor
The Rainbow Power Supply is one of the most accurate Professional Level Power Supply from Gizmo
Professional High-Quality Equipment's 5, 1oz Dynamic Brand Inks and Grey Wash 3 Tone Set 20 Cartridge Needles, Practice Skins tracing papers, etc Included in the set
Tattoo Gizmo is well established and a pioneer in all kinds of tattoo supplies in India
Tattoo Gizmo 6-Month Warranty on all products contact +91 97116 28289 for Service
This kit has everything you need to start Making a tattoo.
Specification

Tattoo Machine:
Compatible with any brand of power supply
Compatible with any brand of cartridges
Stroke: 3.5mm
Needle Protrusion: 0 – 4.5mm
Operating Voltage: 5 – 13 V DC
Power Input: 12 VA
Connection: 3.5 mm Jack plug
Motor: Precision DC motor
Operating Mode: Continuous operation
Color: Black, Red, and Green
Size: 1 Inch Grip
Warranty: 3 Month
Power Supply:

Six Months warranty
Gizmo Branded Rainbow Power Supply
Body Change color as you increase the voltage, Easy to operate a true professional power supply
LED Screen
SNMP Based power supply with 2.5A output
Digital display
Specially designed for Rotary machine
View full details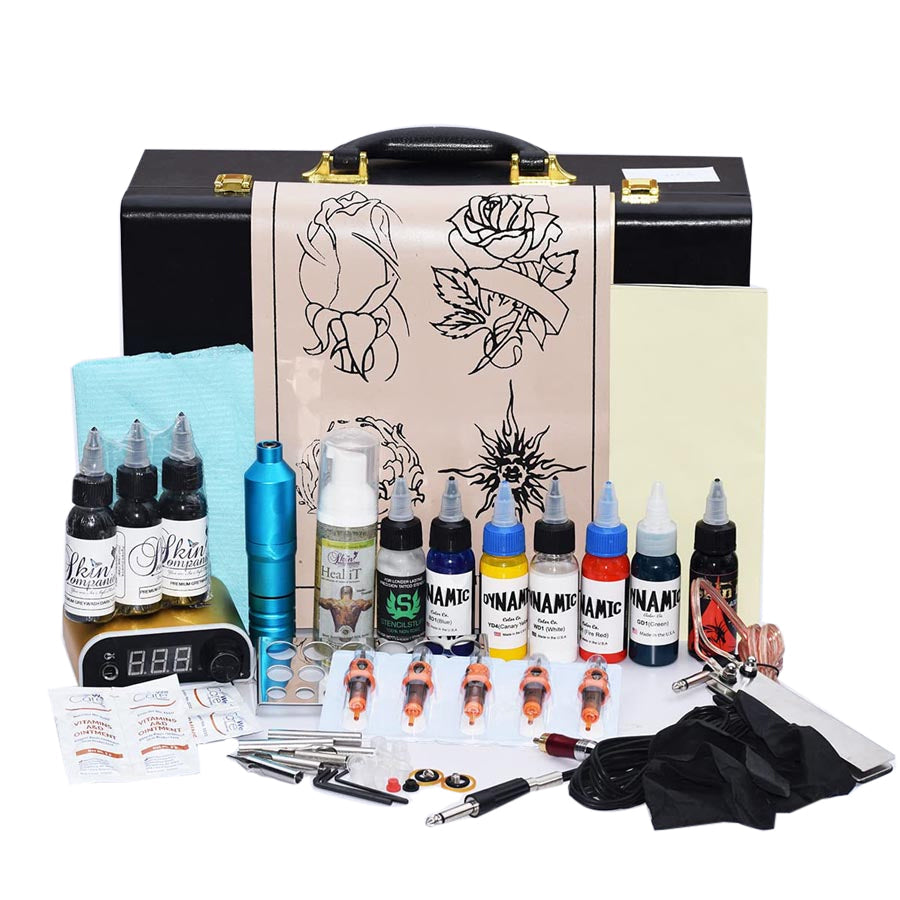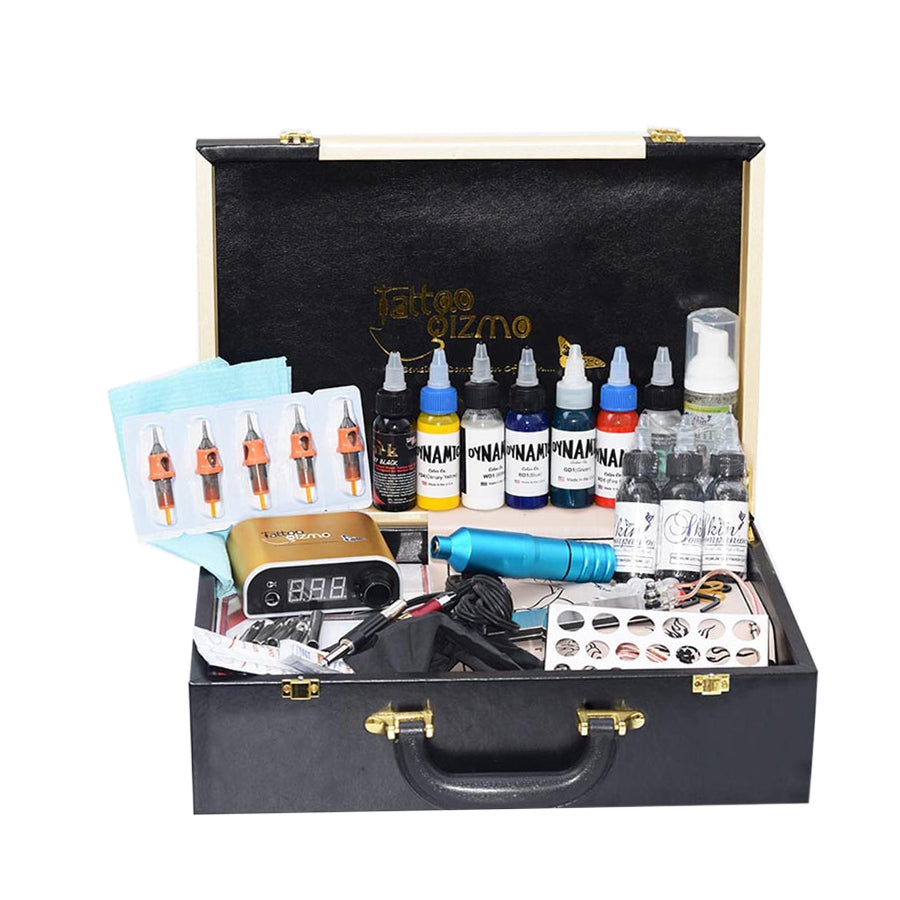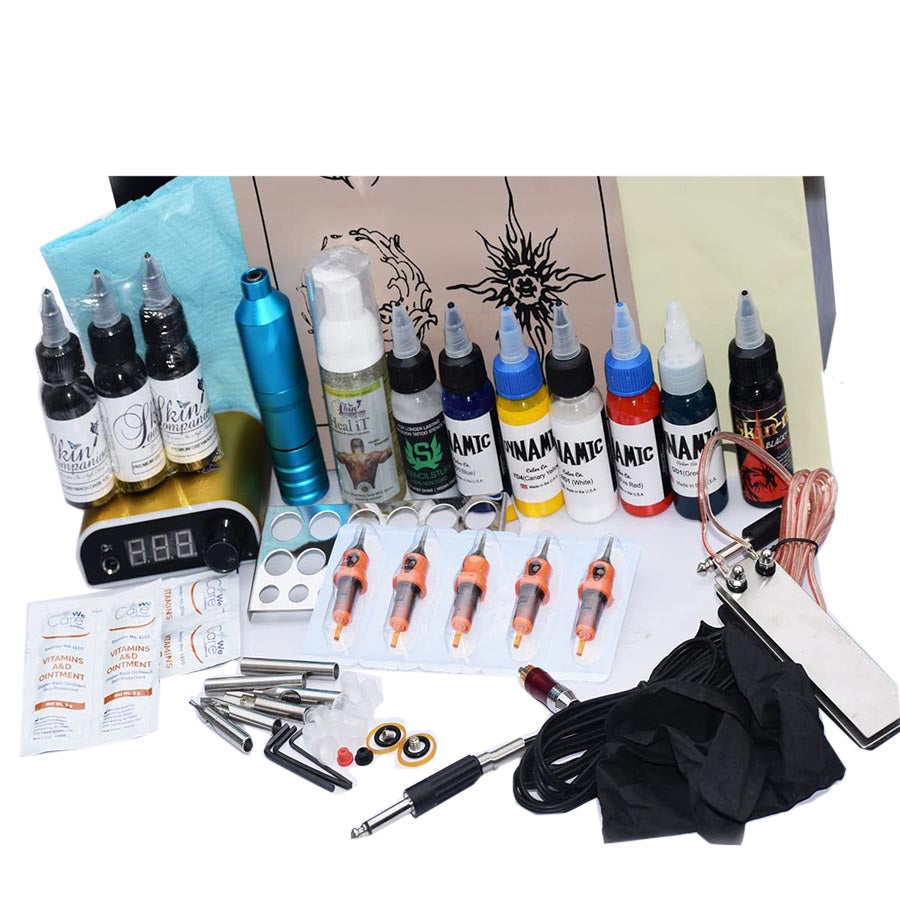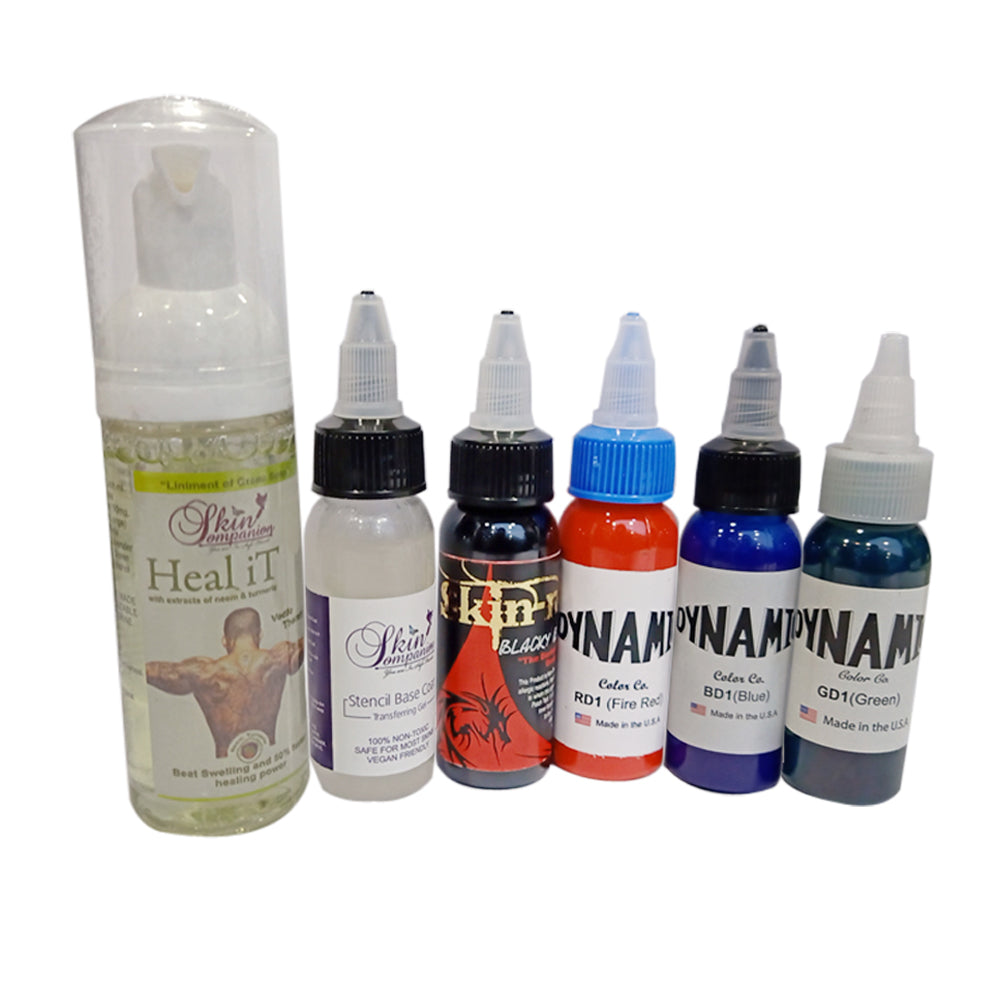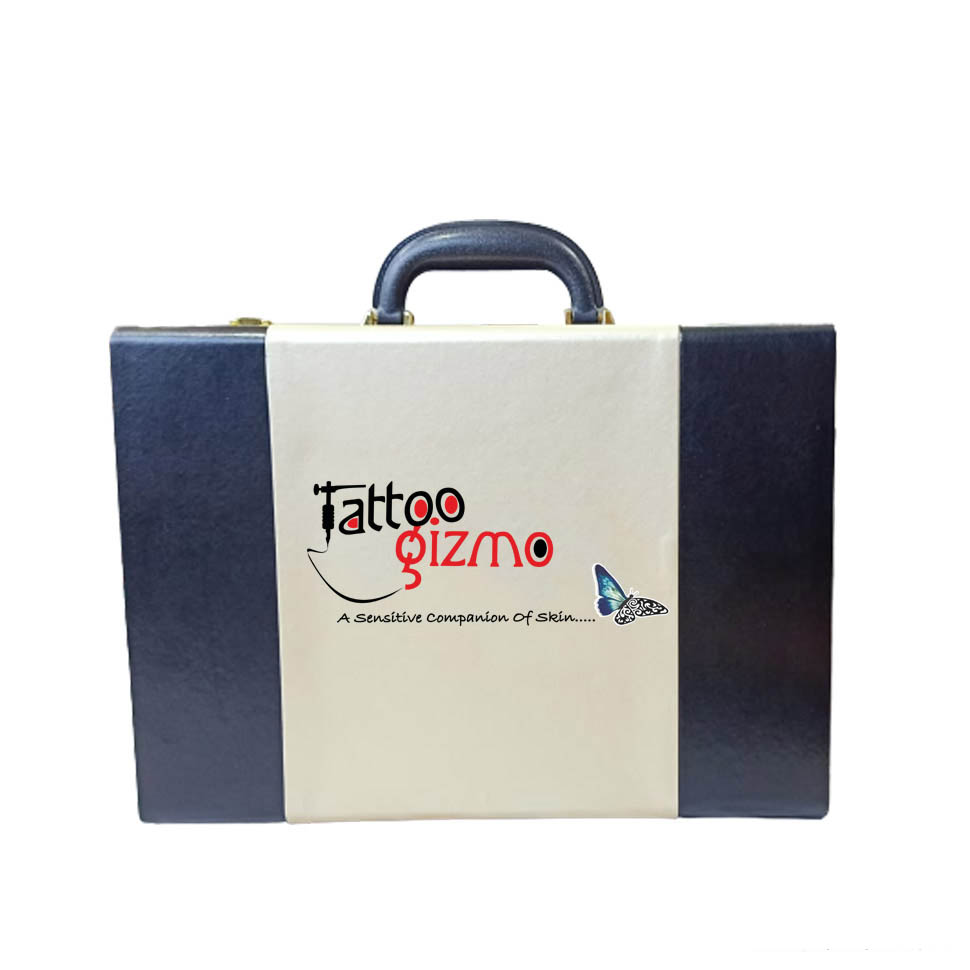 Description
The award-winning, ergonomic pen shape of this tattoo machine gives you complete freedom of movement. The low vibration and volume level guarantee comfortable working even during longer tattoo sessions. It blurred the boundaries between drawing and tattooing and ensured optimal freedom of movement. Nova machine comes with a 3.5 MM stroke, which is the universal stroke for Lining, Shading, and Color Filling.
The Kit comes with Professional Nova Pen Tattoo Machine, the Professional level machine comes with three months warranty, Machine is a professional and excellent performer,
The Kit comes with a Tattoo Gizmo Professional Rainbow Power Supply, Professional High-Quality Equipment, 5 Colour, 2oz Grey Wash ink, 20 Pc Cartridge Needles Etc.
Nova PEN - THE PERFECT TATTOO MACHINE FOR YOUR ARTISTIC FREEDOM 

Lower vibration and volume than comparable products
Stroke from 3.5 mm/0.14 inch

A good tattoo machine for both lining and shading
Sleeplessly adjustable needle depth (0 - 4.0 mm/0 - 0.16 inch)
RCA Universal Connection Works on any professional power Supply
The Kit comes with a Tattoo Gizmo Professional Rainbow Power Supply.
The Kit comes with Grey Wash Ink, which allows you to do the Black Grey Soft Shading Work
Excellent Quality combination for Professional Who are beginning their carrier
Products Including:
Kit Box (S)-1pc, Nova Pen With RCA-1pc, Gizmo Rainbow Power Supply-1pc, Colour 5 1oz( Red, Green, Blue, Yellow, White ) Skin- Ink / Dynamic Brand-5pc, Blacky Black 2oz Skin Ink Brand-1pc, Blacky Grey Wash 2oz Skin Ink-1pc,  Cartridge Needles Mix Box-20pcs, Foot Switch set-1pc, Tattoo Tracing Thermal Papers -5 pcs, Thick A4 Practise Skin-3pcs, A& D Pouch-10pcs, Stencil Stuff 1oz-1pc, Heal -It 50 ML - Skin Cleaner While Making a Tattoo-1pc,  Ink Trey-1pc, Gloves-6pcs, Disposable Table Sheets-3pcs.