Utopian
Regular price
Rs. 20,000.00
Regular price
Rs. 22,000.00
Sale price
Rs. 20,000.00
Unit price
per
Sale
Sold out
Share
Features

No power supply- A completely wireless machine
Easily Rechargeable-Hassle-free charging with a micro-USB charger
Hassle-free Movement-Easy to maneuver that helps to cover difficult areas with more precision
Longer Battery Life-Up to 6 hours of battery backup
Quick needle depth adjustment
Lightweight, made of high-quality aircraft aluminum
Durable anodized machine finish
Assembled using a powerfulMabuchi precision motor
Compatible with most needle cartridges
Includes both a 1" & 1.25" aluminum grip
Includes a Micro USB power cord (Machine can still be used while charging)
Specification

Machine Type: Pen Style Wireless Cartridge Tattoo Machine
Body: Aircraft High-Grade Light weight alloy
Engine: Coreless Flat 9V 10,000 RPM Motor
Battery: 2000 mAH Lithium Battery
Battery Charger: DC 5V/2A (Standard USB Adapter)
Charging Time: 1.5 Hours (100%, 2AMP 5Volt Adaptor)
Running Time: Up To 8+ Hours (Full Charge)
Operating Voltage: 4-10V, Suggest Not to Exceed 10V
Warranty: One Year
Noise: High Noise, Low Vibrating and No heating.
Stroke: 3.2 MM Universal Stroke good for Lining, Shading and colouring
Performance: Efficient, stable
Net weight: 146g
Stroke: 3.2 MM Universal Stroke good for Lining, Shading and colouring
Performance: Efficient, stable
Net weight: 146g
View full details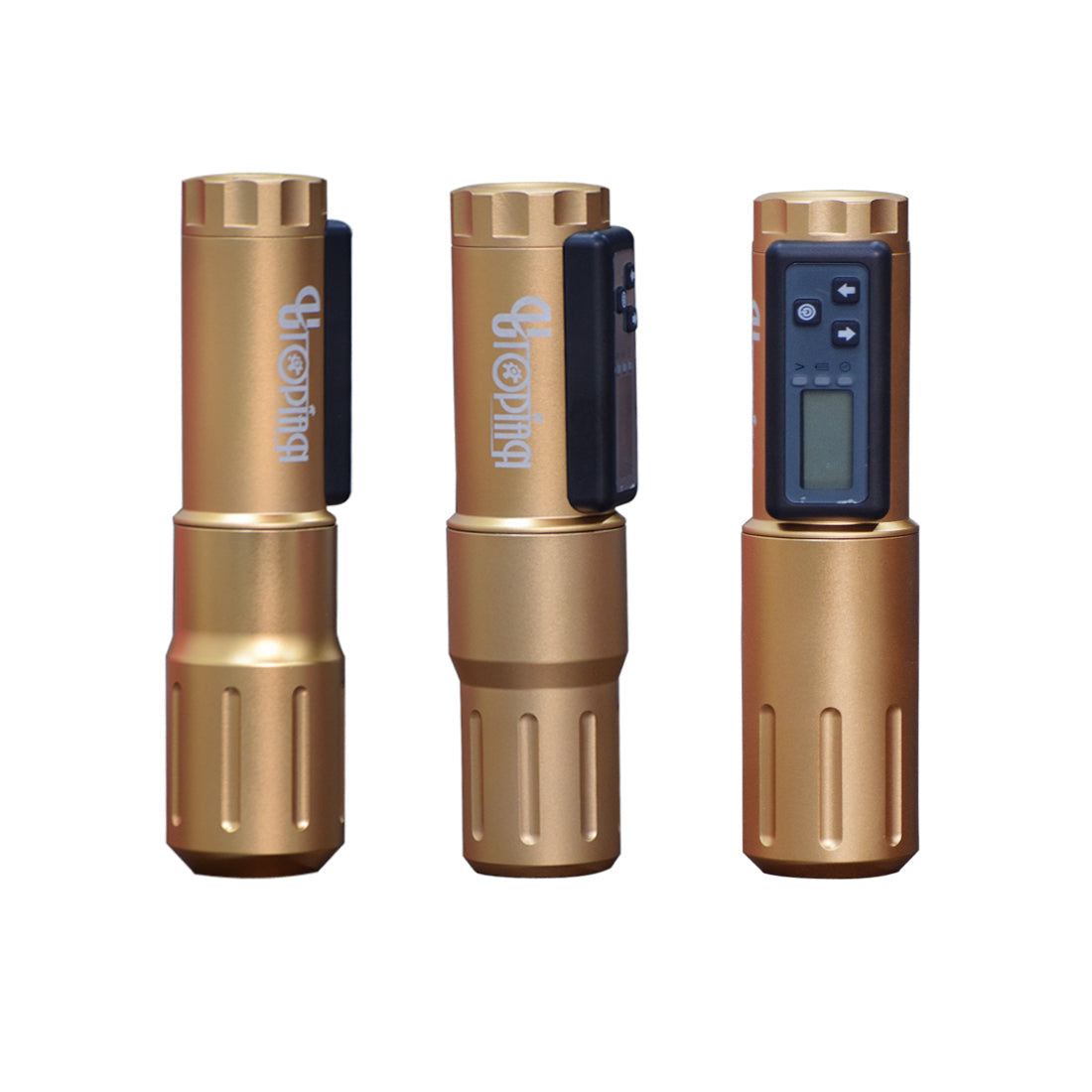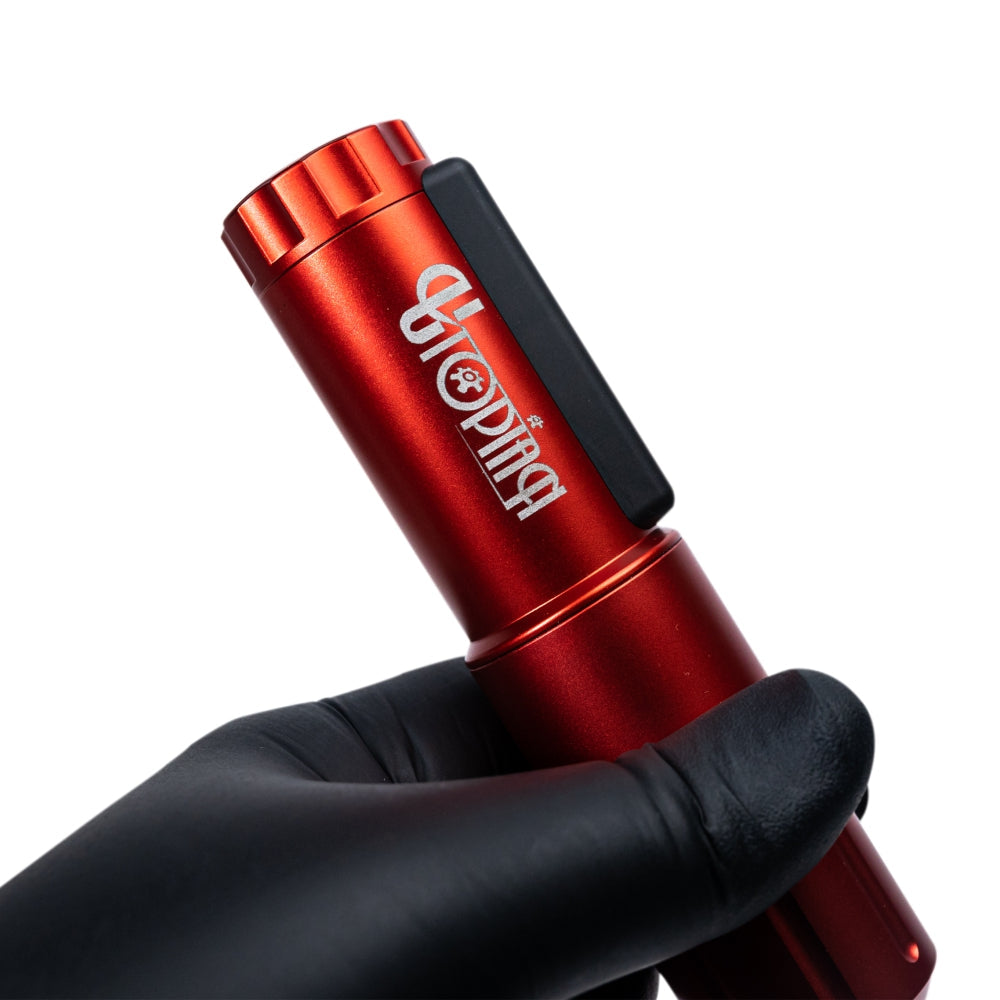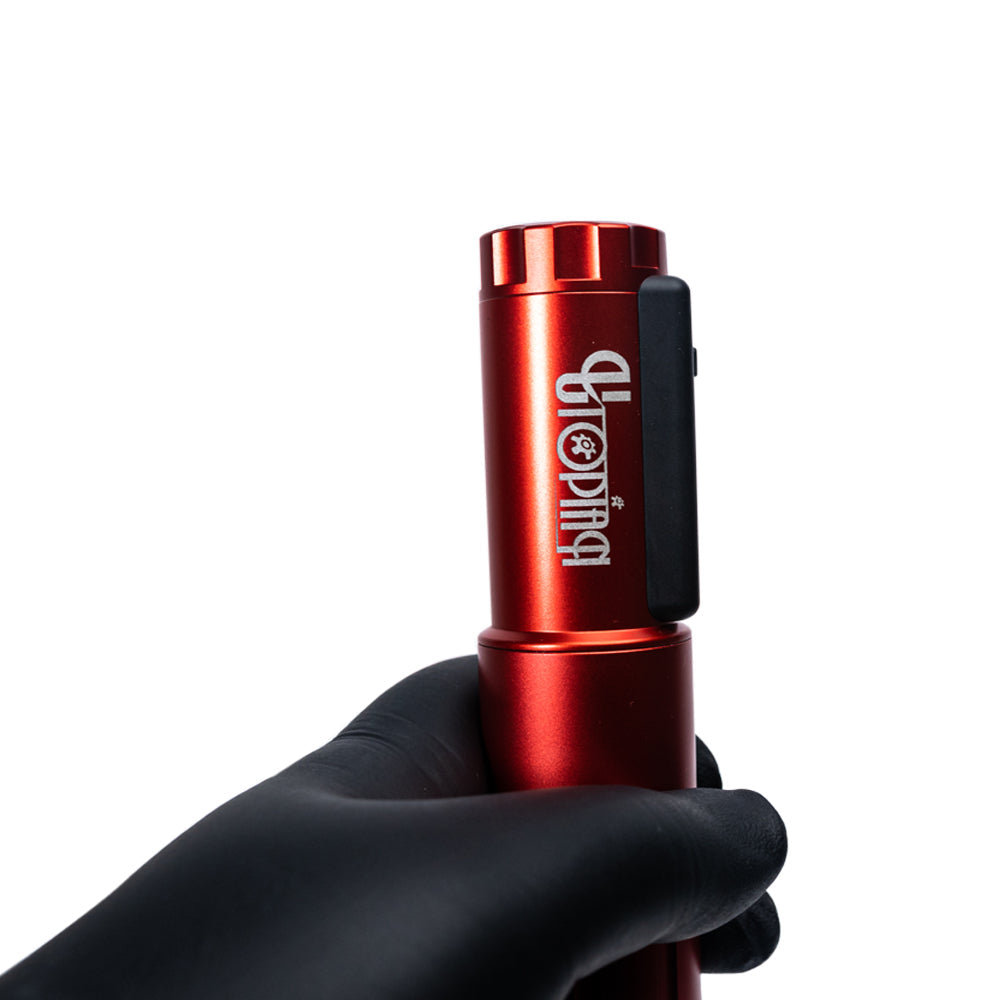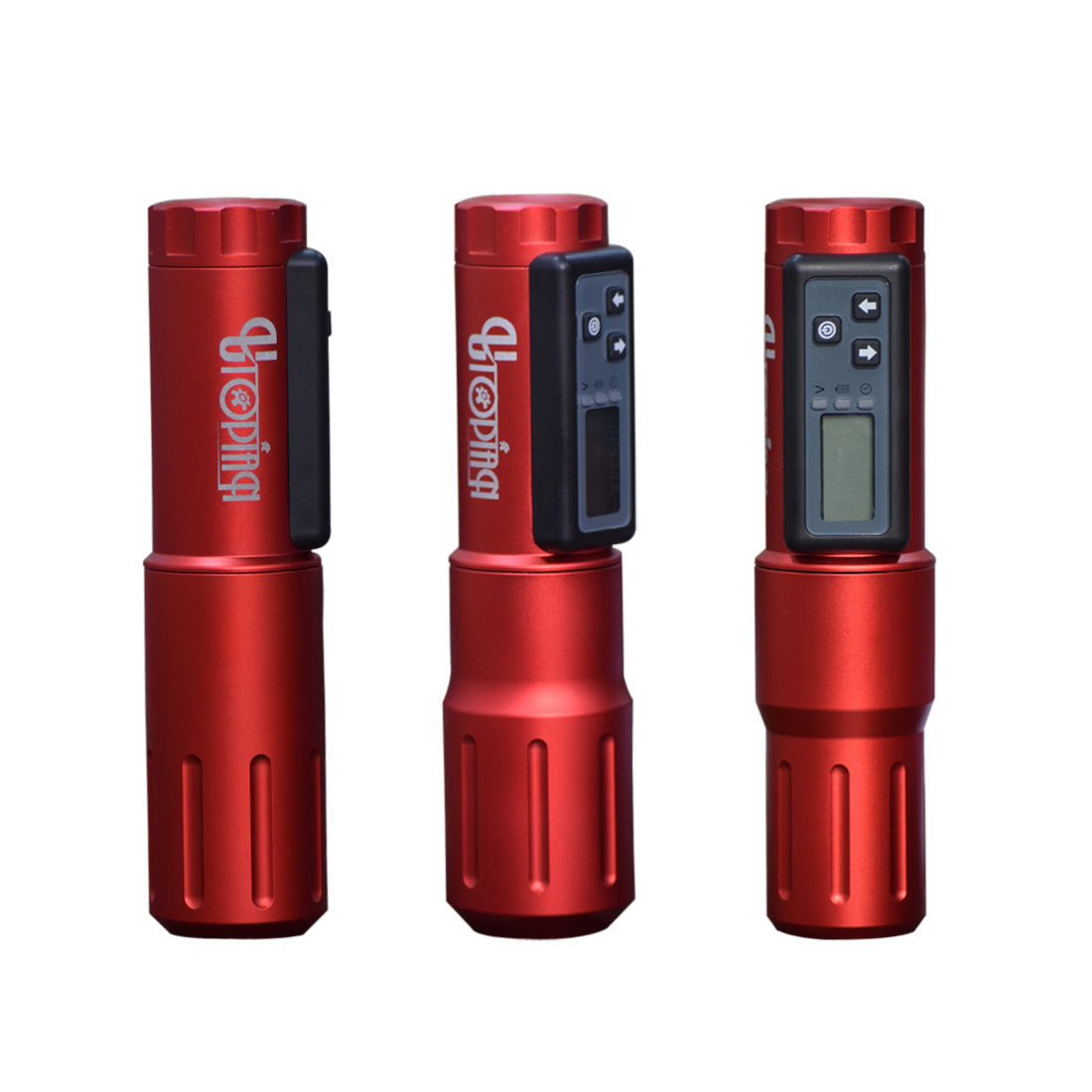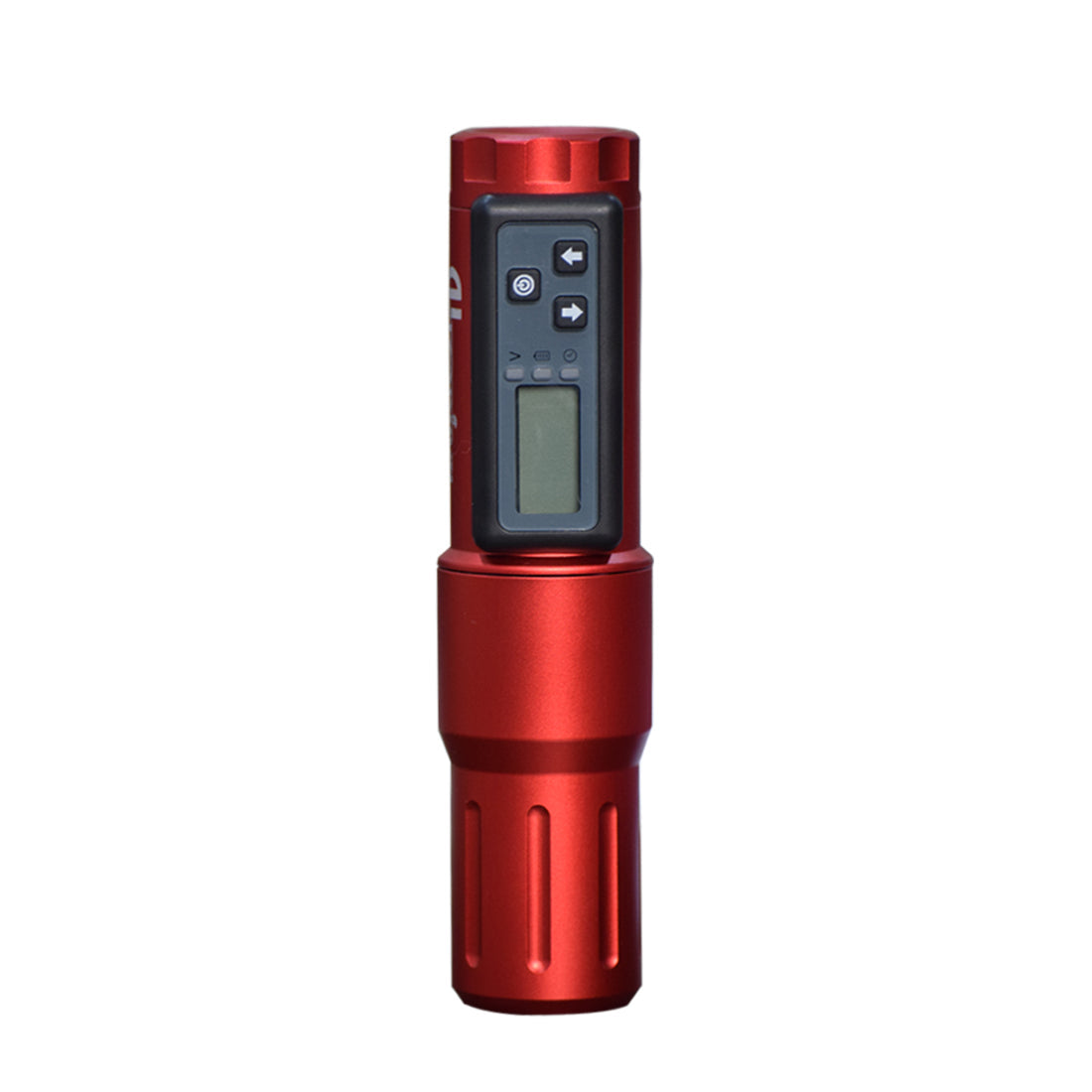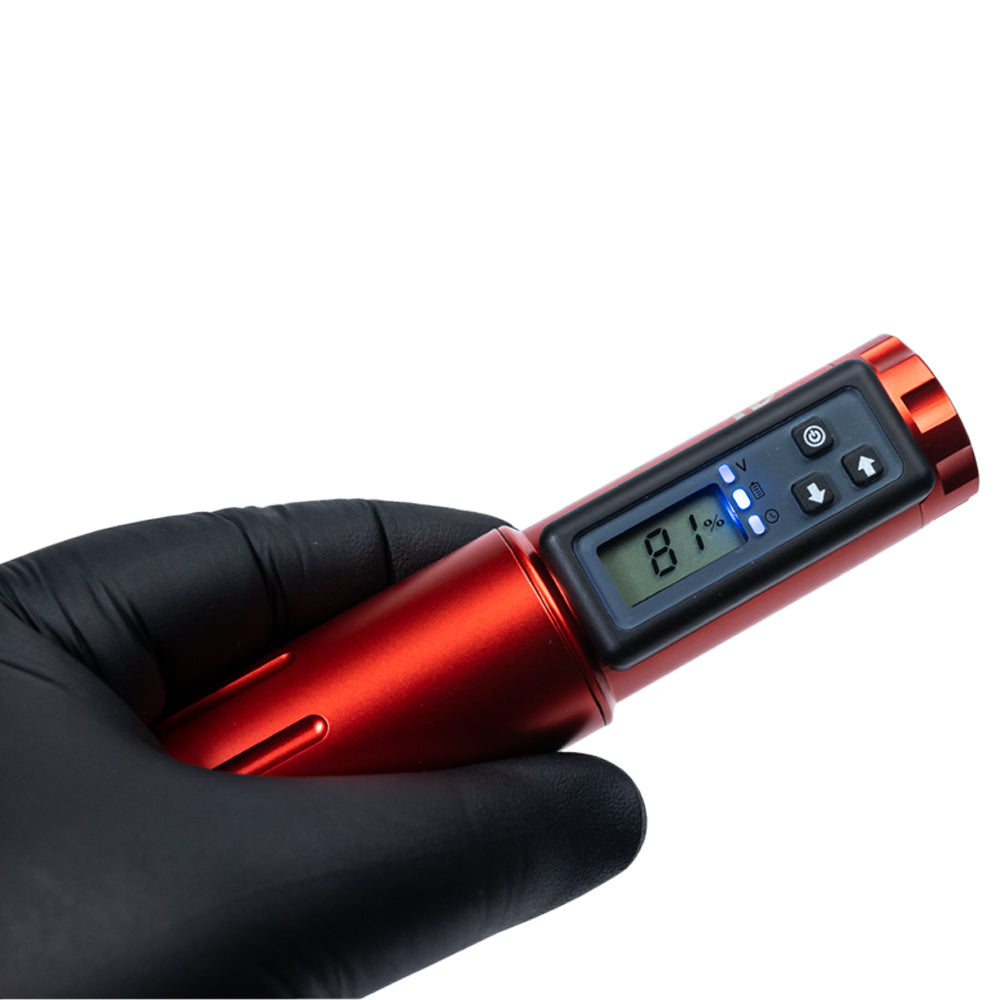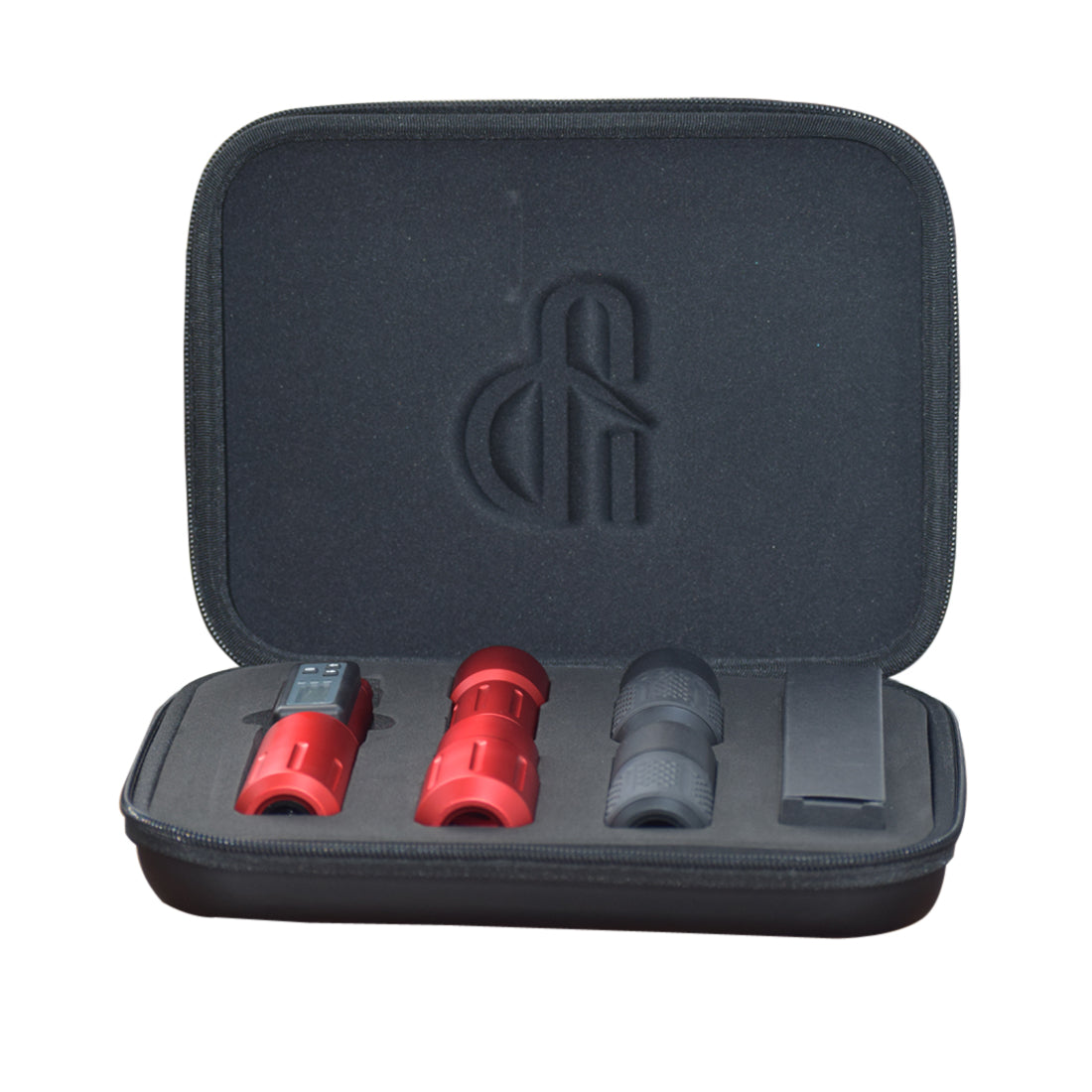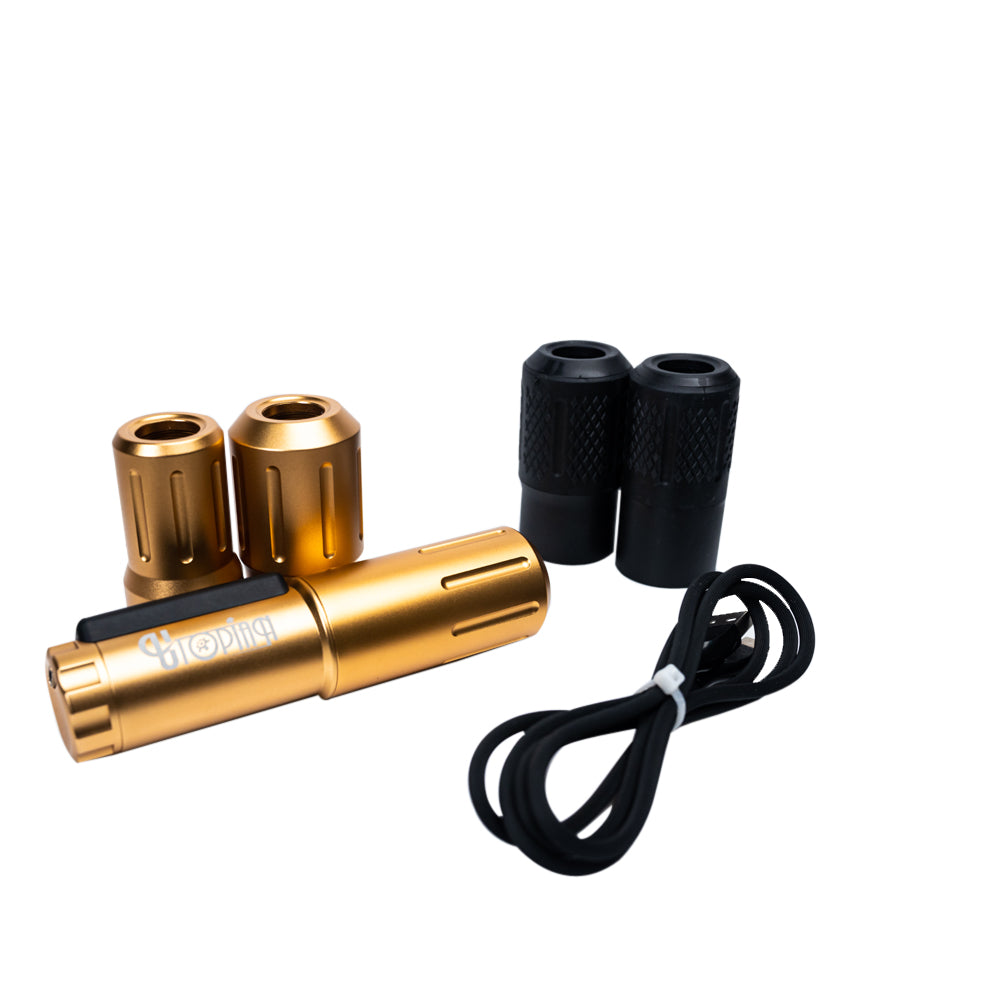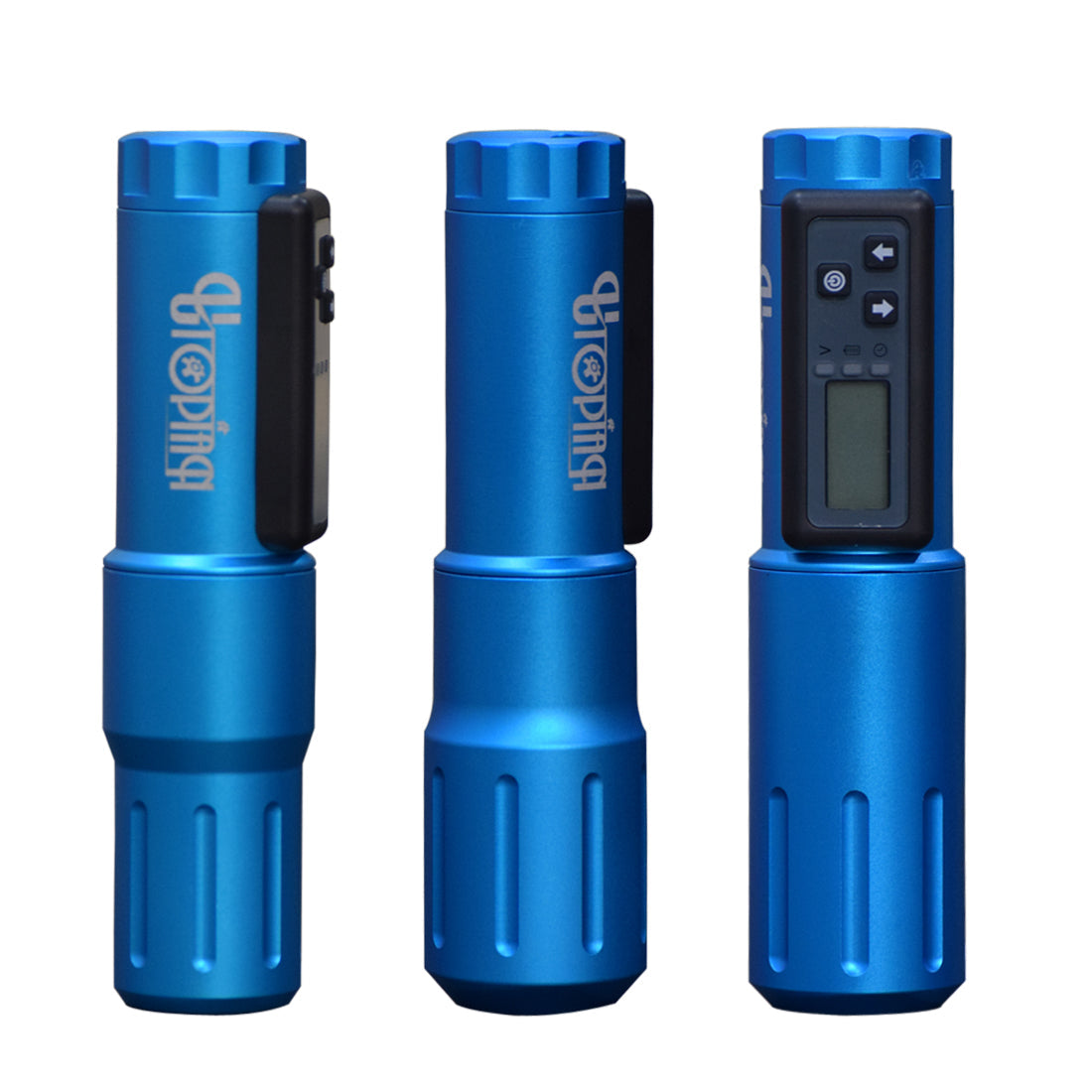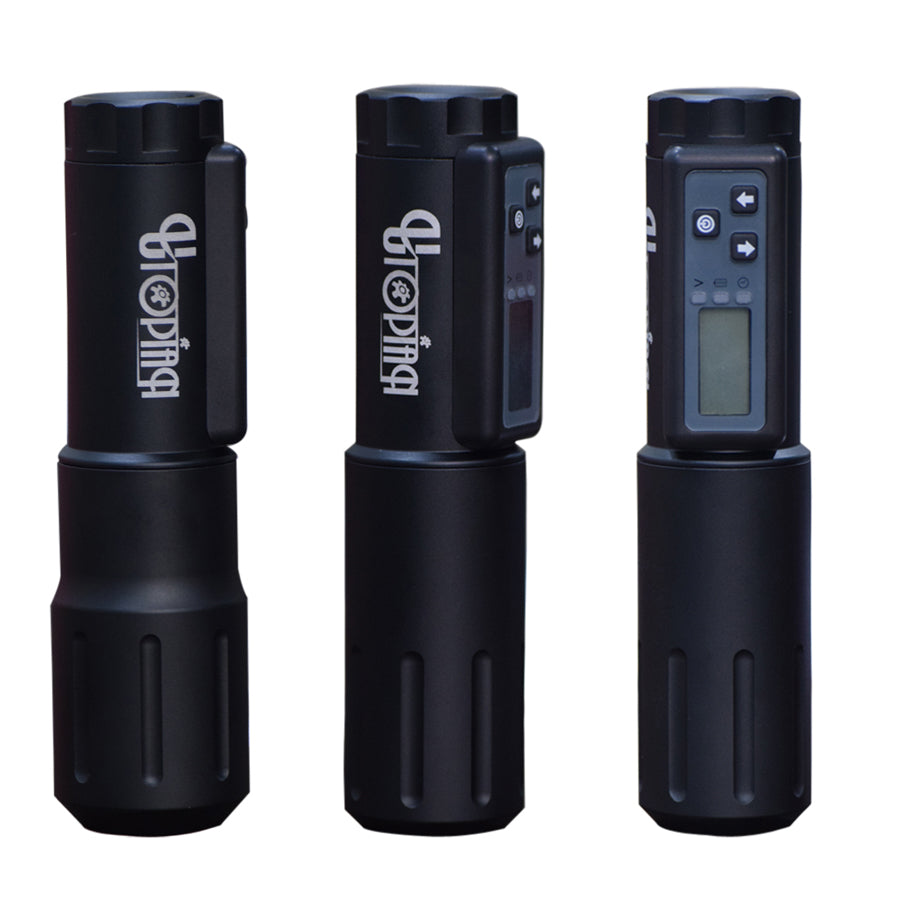 Description
It's time to unleash your power, embrace the wireless revolution and create your masterpiece. Say bye-bye to your annoying cables, rotary, and coil machine! Even if you're loyal to the coil, you'll love our full range of Wireless machines. 
It's assembled using a high-end Japanese motor. The Utopian Kabellos pen is an exclusive wireless pen with a full charge, the battery will last 8-10 hours, depending on the speed and load. Machine Comes with a jumpstart chip, starts at 9V, and then comes back to its original speed.
The Utopian Kabellos V1 is Light weight well balanced Wireless Pen Style Cartridge Tattoo Machine Compatible with Most of the known brand cartridges on the market. Works Excellently well with Artistry Brand Cartridges, Falcon Brand Cartridges, Kwadron Cartridges, etc.
This Machine Comes with a One-year Replacement Warranty. No Time-Consuming and Expensive International Shipping is required. Tattoo Gizmo is responsible for all replacement and repairs of machines. Tattoo Gizmo is a Contractual bind to give you a solution for your machine a Maximum of 10 Days of the receipt of the faulty machine.  
The Machine comes with a 3.2 MM Stroke, it's a universal Stroke excellent for lining shading and coloring all in one, in case any artist like to work with some specialized stroke than on special request machine can be configured with 2.5 MM, 4.0 MM.