Utopian
Regular price
Rs. 25,000.00
Regular price
Rs. 31,000.00
Sale price
Rs. 25,000.00
Unit price
per
Sale
Sold out
Share
Features

High sensitivity voltage adjustment buttons for quick and accurate fine touch adjustments.
Brightly lit LCD display
Present up to two of your favorite voltage settings and recall them all with the click of a button!
Automatically save your last used settings.
Durable precision LASER CUT GRIP
Tuned to work flawlessly through barrier controls - even while wearing medical gloves.
Improved Battery and circuit give you SMOOTH CONSISTENT POWER
Operate at maximum efficiency, Improved reliability with a smooth consistent power output
Brightly lit LCD screen that delivers clear, crisp voltage readings to a single decimal point along with all the information important to you during the tattoo process.
Timer to check the work time as additional display readings.
Cleanest Battery Hole with easy-to-close Chamber
Specification

Utopian Kabellos V3:
Machine Type: Pen Style Wireless Cartridge Tattoo Machine
Body: Aircraft High-Grade Lightweight alloy
Engine: Coreless Flat 10V 10,000 RPM Motor
Battery: Two 1800 mAh Rechargeable Batteries
Battery Charger: Digital Display, DC 5V/2A (Standard USB Adapter)
Operating Voltage: 4-10V, Suggest Not to Exceed 10V
Warranty: One Year
Noise: High Noise, Low Vibrating, and No heating.
Stroke: 3.2 MM Universal Stroke good for Lining, Shading, and coloring
Performance: Efficient, stable
Net weight: 180g
View full details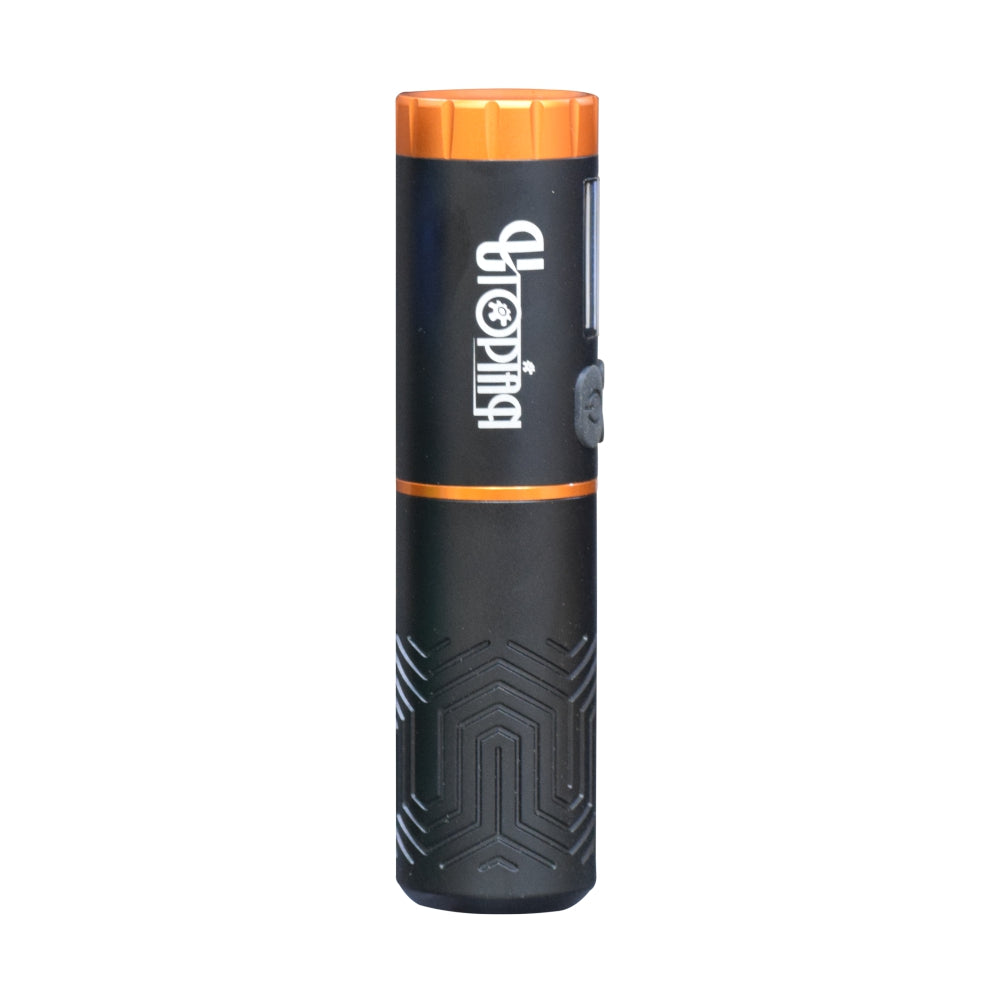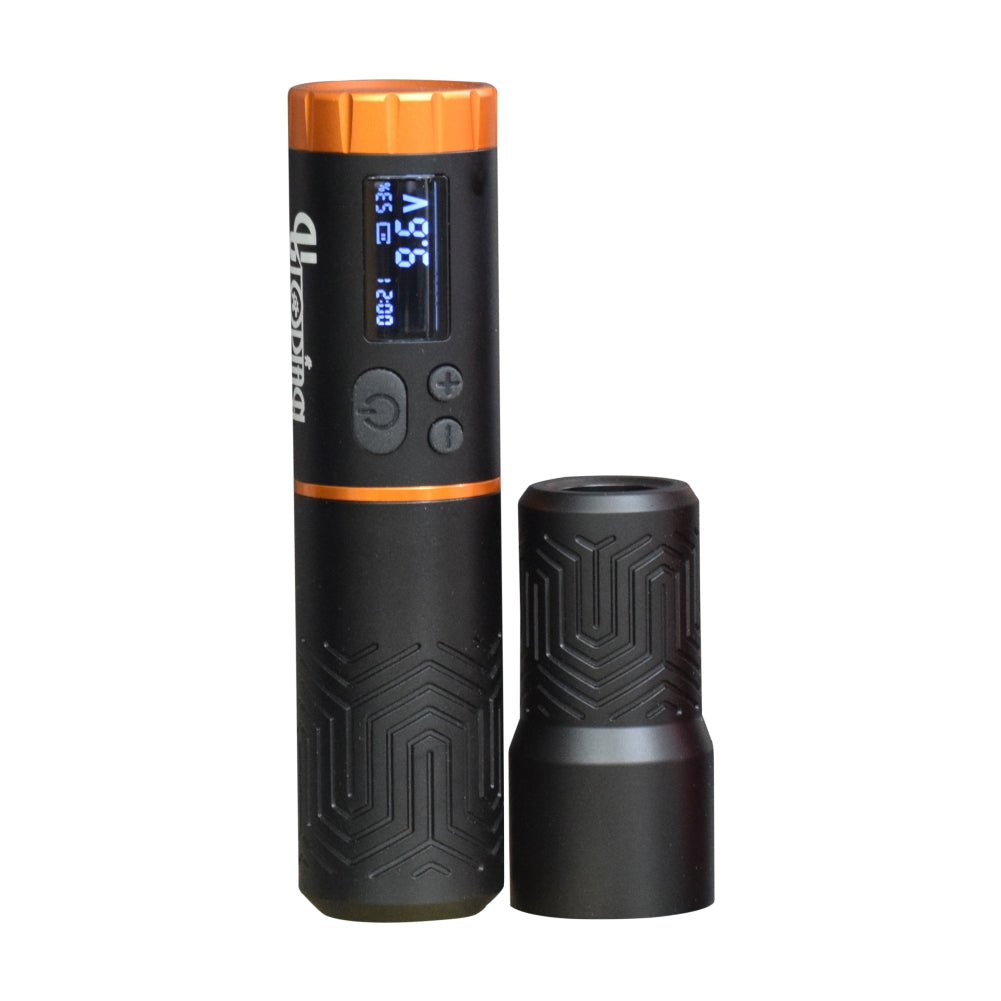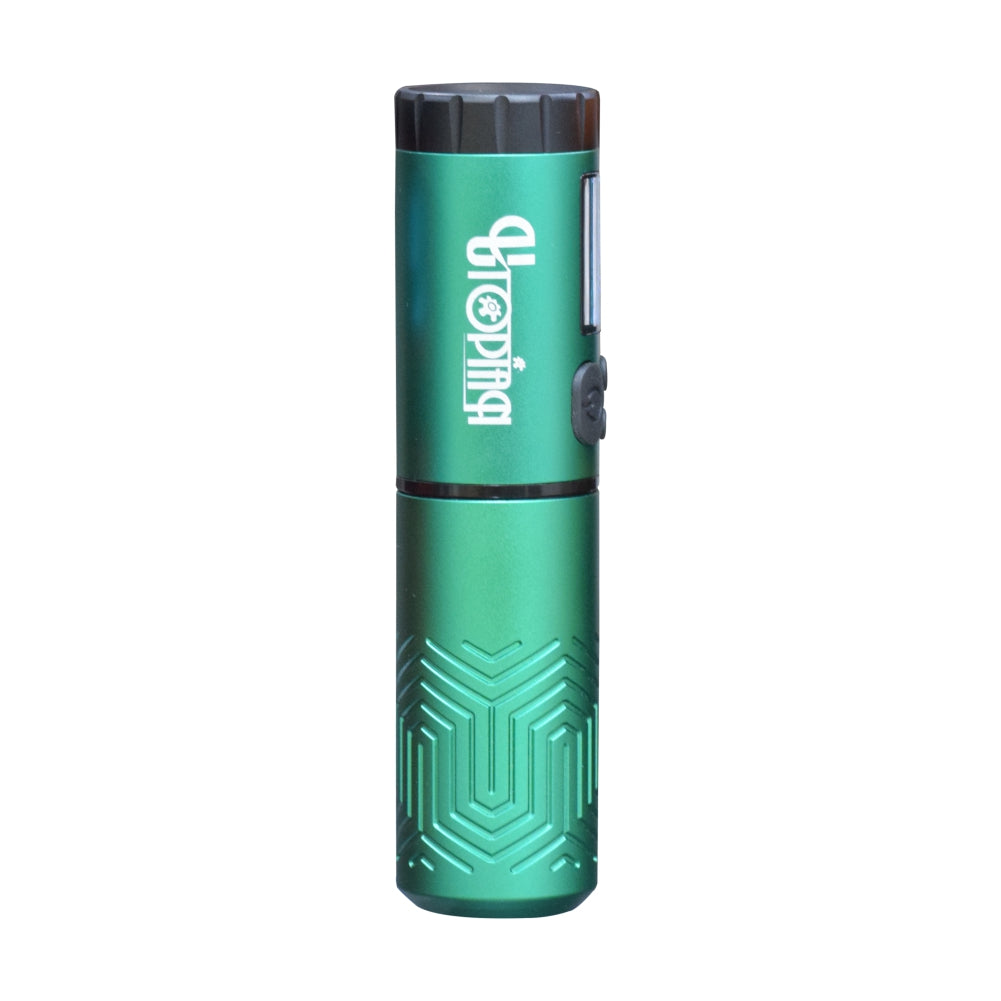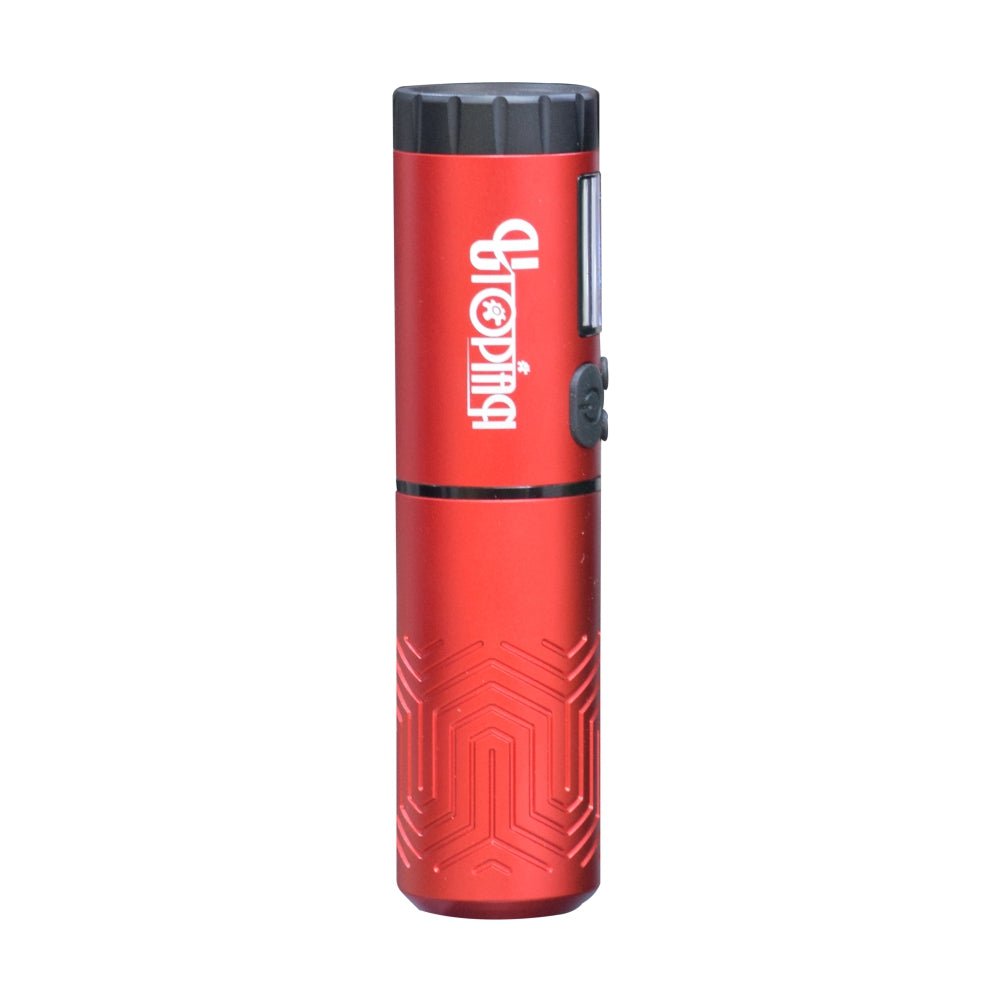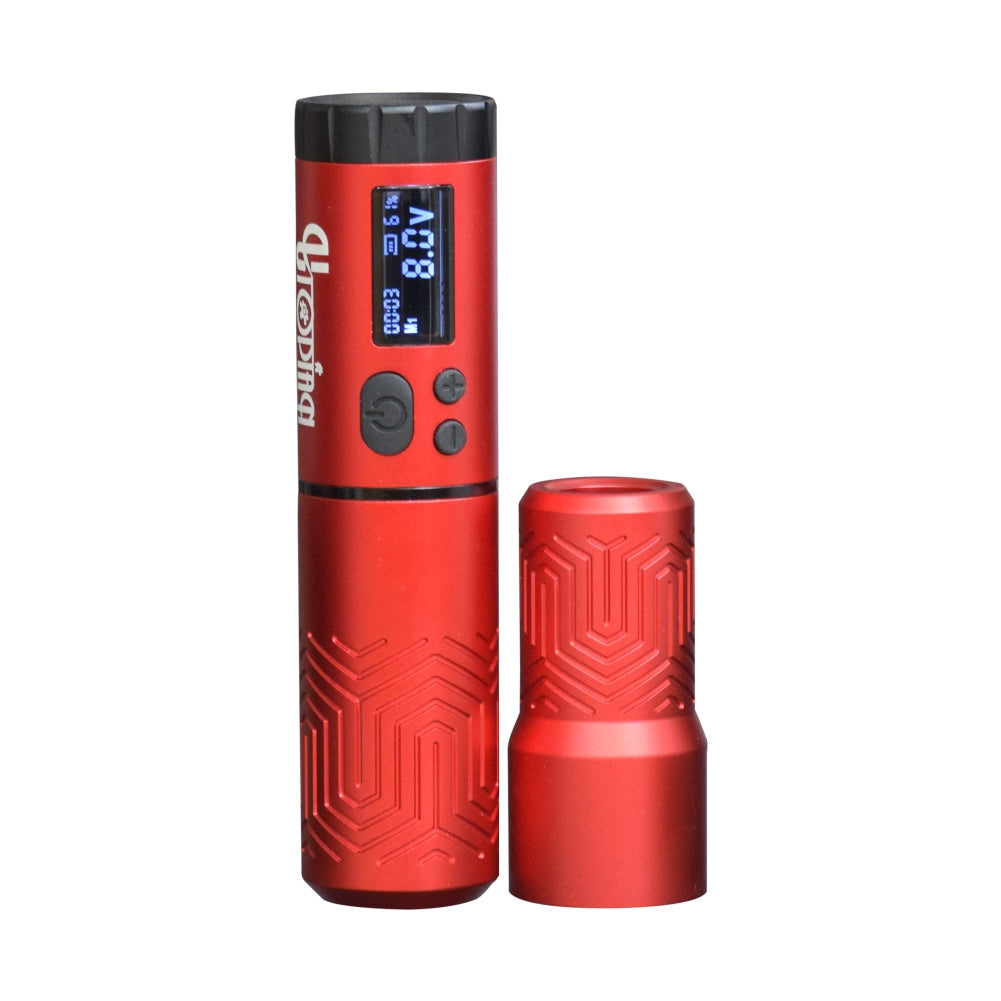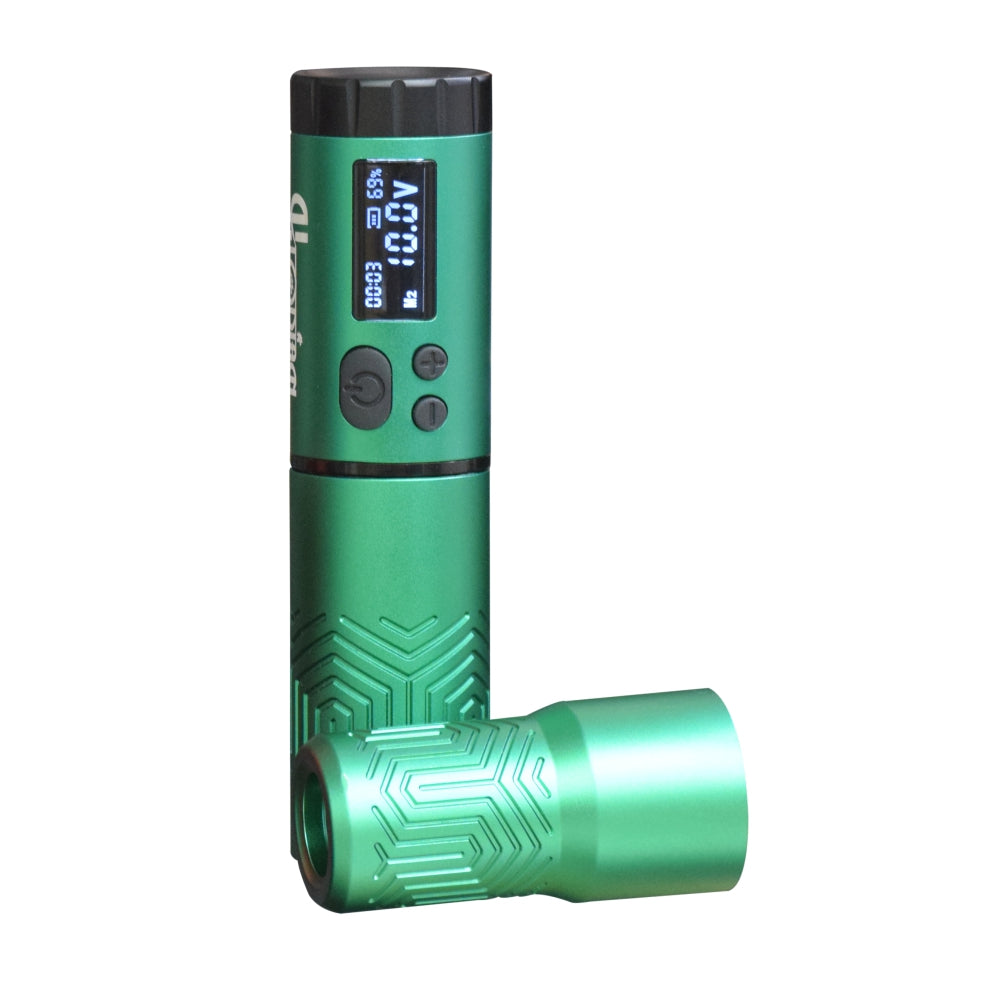 Description
It's time to unleash your power, embrace the wireless revolution and create your masterpiece. Say bye, bye to your annoying cables, rotary, and coil machine! Even if you're loyal to the coil, you'll love our full range of Wireless machines.
Accuracy and responsiveness are critical during the tattoo process. You need to be able to tap into your desired voltage, with precise response and control. Inaccuracy simply can't happen. So, we have completely re-written the Wireless Machine Operating System, incorporated smart chip technology, and made some changes both inside and out.
The Utopian Kabellos V3 Pen Machine Comes with 2 Rechargeable Batteries and a charger that gives you endless battery power, The Comes with a jumpstart chip, starts at 9V, and then comes back to the original speed.
The Utopian Kabellos V3 is Light weight well balanced Wireless Pen Style Cartridge Tattoo Machine Compatible with Most of the known brand cartridges on the market. Works Excellently well with Artistry Brand Cartridges, Falcon Brand Cartridges, Cheyenne Cartridges, Kwadron Cartridges, etc.
This Machine Comes with a One-year Replacement Warranty. No Time-Consuming and Expensive International Shipping is required. Tattoo Gizmo is responsible for all replacement and repairs of machines. Tattoo Gizmo is a Contractual bind to give you a solution for your machine a Maximum of 10 Days after the receipt of the faulty machine.  
The Machine comes with a 3.2 MM Stroke, it's a universal Stroke excellent for lining shading and coloring all in one, in case any artist like to work with some specialized stroke than on special request machine can be configured with 2.5 MM, 4.0 MM .