Utopian
Regular price
Rs. 12,000.00
Regular price
Sale price
Rs. 12,000.00
Unit price
per
Sale
Sold out
Share
Features

Utopian Lissom-W is the First ever Wireless Rotary machine to Support Long Needles.
Assembled using Flat Coreless 8V 9,000 RPM high-end Japanese motor
Inbuilt Organic Give to adjust the hand pressure give the artist the most optimal tattooing experience
Inbuilt 1500 mAh Battery Power enough for 5-6 Hour of Tattooing.
For color packing and shading, run the machine between 7.5 – 8.5 volts depending on your hand speed and style. For lining, run the machines between 8 – 9 volts depending on your hand speed and style.
Operate at maximum efficiency, Improved reliability with smooth consistent power output
Brightly lit LCD screen that delivers clear, crisp voltage readings to a single decimal point along with all the information important to you during the tattoo process.
Specification

Machine Type: Wireless Long needle Rotary Tattoo Machine
Body: Aircraft High Grade Light weight alloy
Engine: Coreless Flat 8V 9,000 RPM Motor
Battery: 1500 mAH Lithium Battery
Battery Charger: DC 5V/2A (Standard USB Adapter)
Charging Time: 1.5 Hours (100%, 2AMP 5Volt Adaptor)
Interface: Type-c usb
Running Time: Up To 6+ Hours (Full Charge)
Operating Voltage: 4-10V, Suggest Not to Exceed 10V
Warranty: One Year
Noise: Low Noise, Low Vibrating and Low heating.
Stroke: 3.2 MM Universal Stroke good for Lining, Shading and colouring
Performance: Efficient, stable
Net weight: 198 g
View full details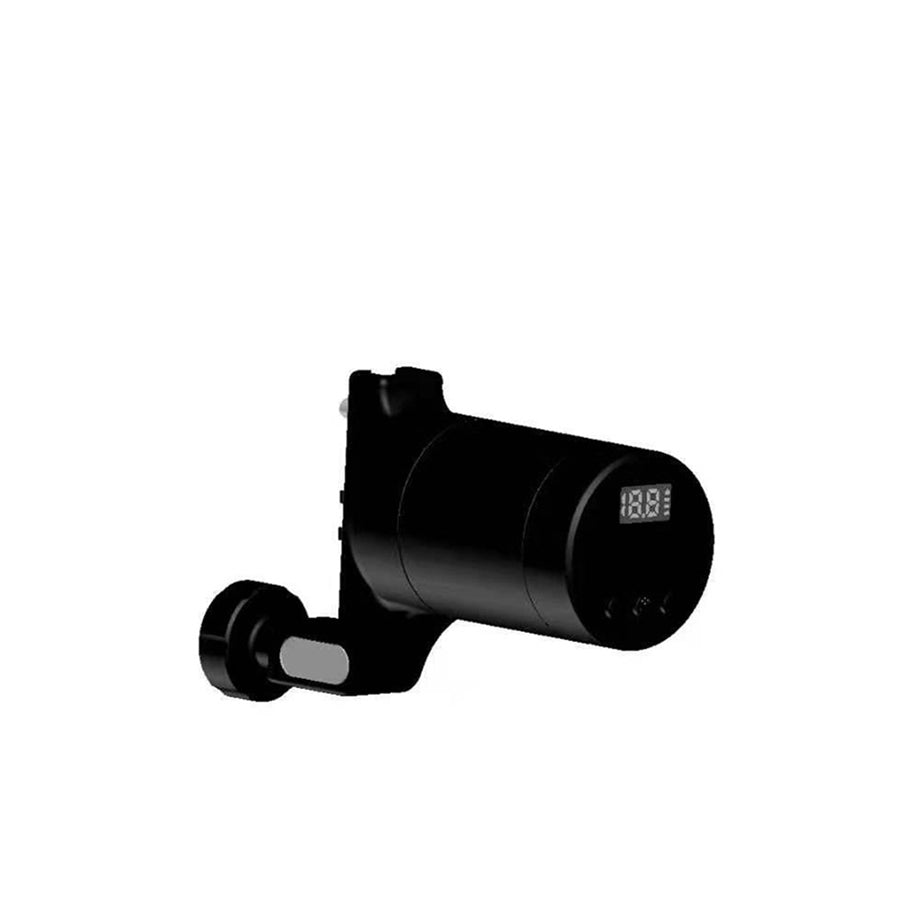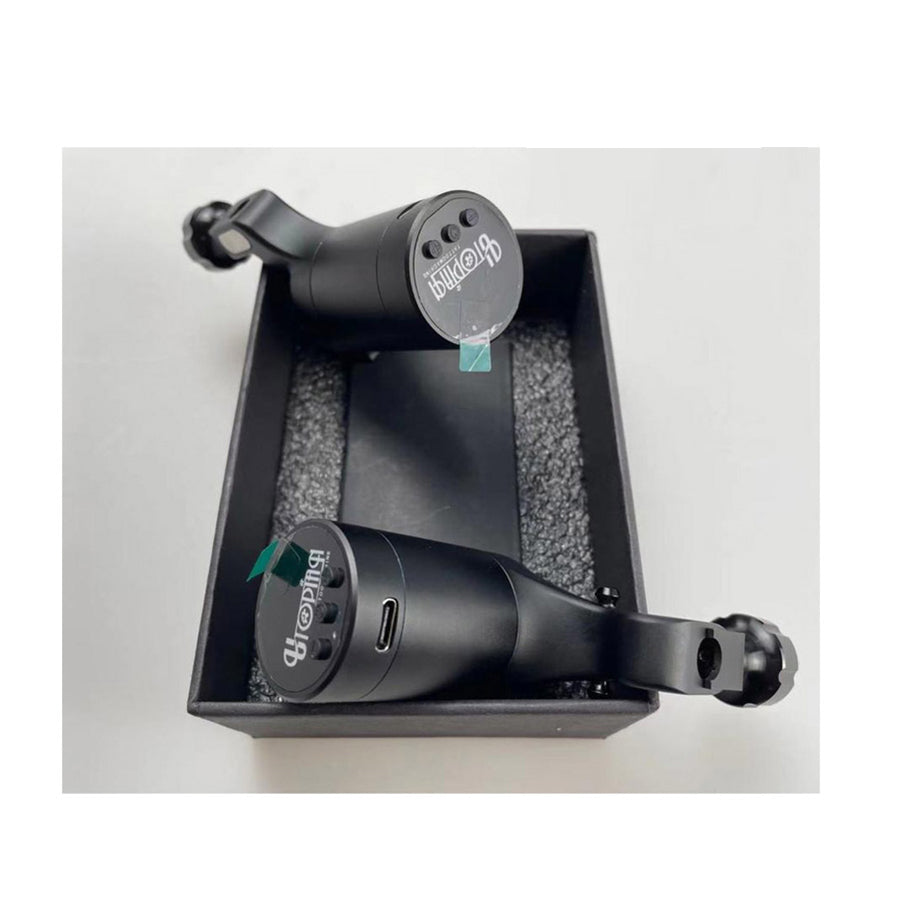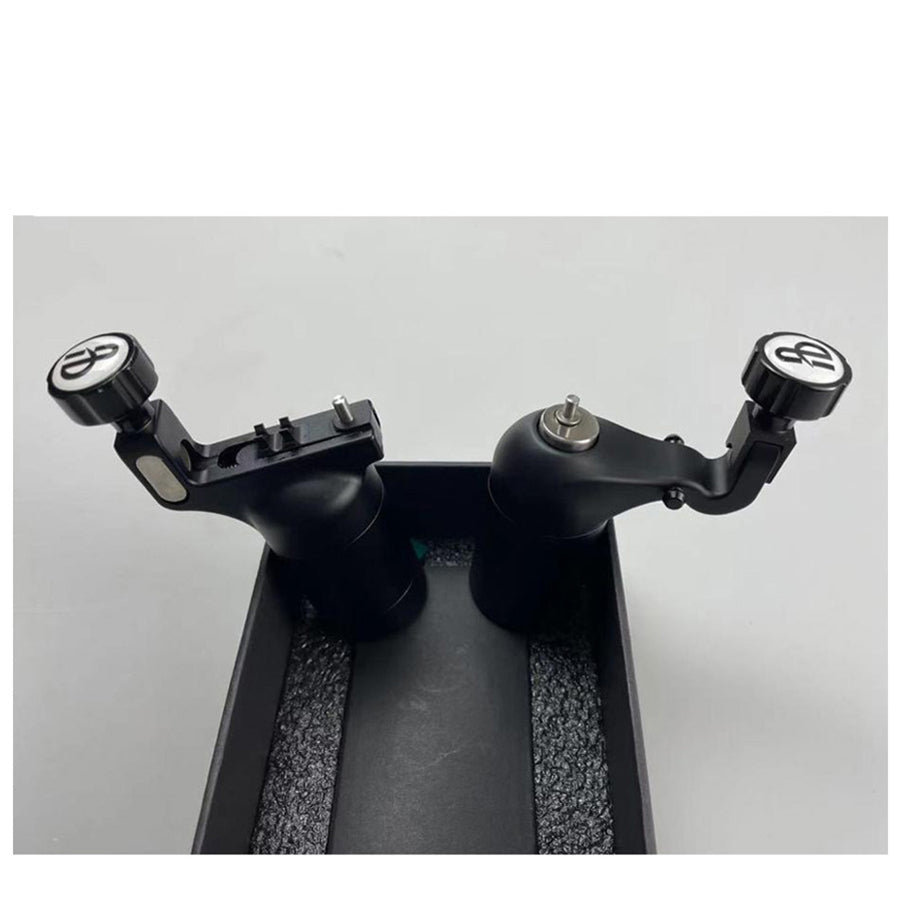 Description
Utopian Lissom-W Wireless Rotary Machine has the highest quality components. It's equipped with a linear motion slide that produces a consistent hit with Organic give adjustments. Even weight distribution, and minimized vibration, make this machine a pleasure to work with whether you're using it for fine lining, shading or coloring.
Utopian Lissom-W Wireless Rotary Machine has a balanced ERGO-design that was designed in such a way that all the weight rest on the strongest Muscle of the hand, thus giving an overall feel of virtual weightlessness. this particular design has helped many artists with wrist pain issues and carpal tunnel syndrome cramps, allowing them to work hours longer than they could have previously.
The Lissom-W Wireless Rotary tattoo machine is made using aircraft aluminium on state of the art 5 AXIS CNC machines for ultimate precision, then hand polished, insuring tight tolerances and excellent finishes. Each machine is hand assembled to insure precise fit and function.

We only use Best in Class motors to generate a linear motion of the needle. The Lissom-W Wireless Rotary Machine utilizes a "double sized Needle Clip" eliminating the old standard rubber band to create the down force on the needle. The clip holds the needle in place and eliminates any lateral motion in the needle. This allows the artist to pick away at those ultra-fine details!